Exclusive
Blondes At War! Kristen Taekman Hasn't Forgiven Ramona Singer For Attack: 'I Sort Of Love To Hate Her'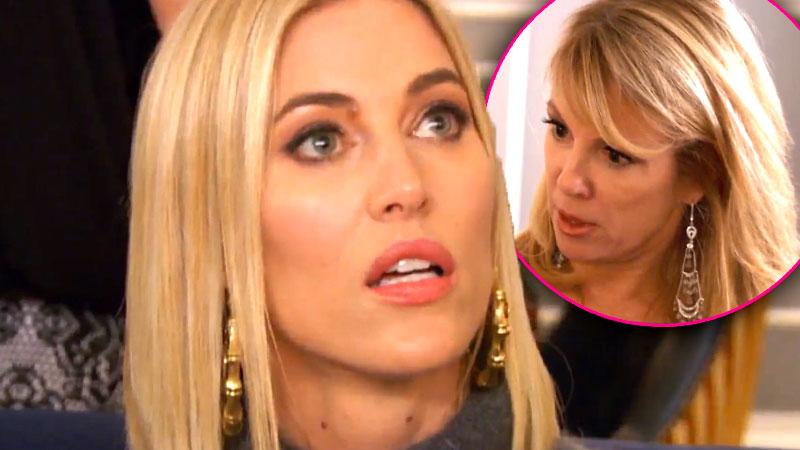 Ramona Singer and Kristen Taekman's frenemy status has reached a whole new level! Prior to leaving for the Turks and Caicos trip on Real Housewives of New York City, Singer verbally attacked Taekman for ragging on Bethenny Frankel, and now Takeman tells RadarOnline.com she hates her!
The "turtle time" star kicked off the feud when she screamed at her younger blonde costar, calling her "dumb" for going after Frankel while "she's going through a nasty divorce." From there, the scene turned heated.
Article continues below advertisement
Now, Taekman tells RadarOnline.com that she hasn't forgiven Singer for that vicious assault.
"I didn't forgive her," Taekman says. "I definitely don't forgive Ramona ever."
And she loves it!
"I think it's like, I sort of love to hate her," Taekman says. "And I've said that in the past and I definitely think that."
Singer, though, doesn't constantly stay on the offensive towards Taekman. During the last episode of RHONY, she actually asked Taekman to back her up during an argument. But Singer's move didn't throw Taekman for a loop.
"The Ramona thing with me is just always sort of brewing," Taekman says. "She is so hot and cold: I mean literally she's screaming at me and then the next moment I'm her 'voice of reason.'"
"You can't even begin to try and understand Ramona," she continues. "There's really no point to it, especially now with everything she's going through."
Taekman adds, "I don't even know how to describe her. I don't even have to… you just say her name and everybody understands!"
RHONY airs Tuesday nights at 9 PM EST on Bravo.