The Kardashians' Stepmom Tells All! Claims 'Evil' Kris Jenner Destroyed Her Own Family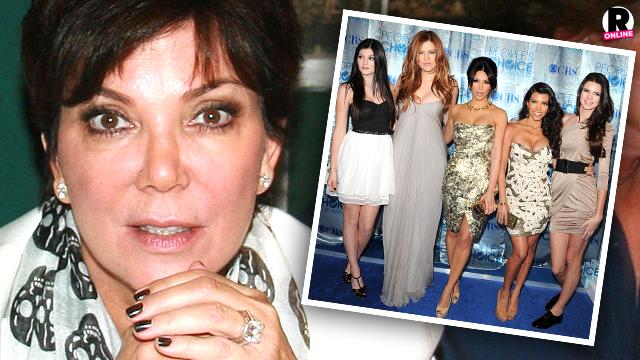 Kris Jenner cheated and schemed her way through her marriage to her children's father, their former stepmom claims in an exclusive interview with RadarOnline.com.
"I think she's evil," blasts Jan Ashley, who was married to Jenner's late ex-husband, Robert Kardashian, in the late '90s. "Robert would always go on and on about Kris. He'd say, 'You don't know what she's done to me!'"
According to Ashley, the frustrated and shell-shocked Kardashian finally spilled everything about Jenner to her.
Article continues below advertisement
"We were sitting at the pool and he said, 'She is so evil. I don't know what to do,'" Ashley explains to Radar. "Robert was pacing up and down and said, 'You don't know what Kris has put me through.'"
Ashley then encouraged Kardashian to get everything off his chest: "I told him, 'Hand it over, tell me what she's done.'"
"He said, 'She hurt me, she was very, very mean. She went out with his guy who gave her tennis lessons and he was with her forever.'"
Ashley claims that when Kardashian found out about the affair he jumped in his car with a baseball bat and headed over to the man's home.
"He ran into his house and yelled at him, 'You have no business being with my wife!'" Ashley dishes to Radar.
"He was stuttering and Robert said, 'Stop stuttering!' He took Kris by the wrist and said, 'Let's go.'"
When Jenner refused, continues Ashley, Kardashian reminded her, "You have a four week old son at home! You're going!'"
Shockingly, claims Ashley, Jenner asked her husband if he could "take care of him for awhile" so she could stay with her lover.
"He was scorned," says Ashley of Jenner and Kardashian's volatile relationship, noting her ex regretted his marriage to Jenner, which lasted 13 years.
"But he loved his kids," insists Ashley of the Kardashian clan's doting dad, who died of cancer in 2003. "I felt sorry for him. We talked about Kris every single day."