Exclusive
Woman To Woman: Award-Winning Transgender Actress Gives Caitlyn Jenner Advice -- On What To Expect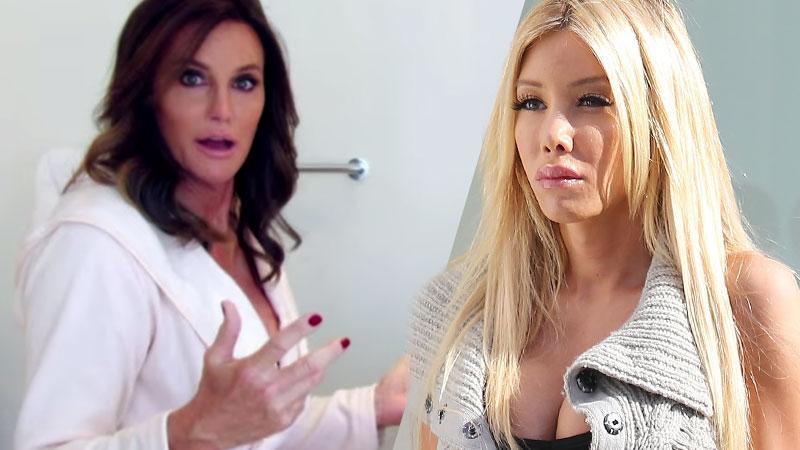 Adult film star Kimber James knows a thing or two about making transitions -- she began her own transition into womanhood at age 12, before undergoing gender re-assignment surgery in 2012. Now, the former Transsexual Performer Of The Year is lending some friendly advice to Caitlyn Jenner on what to expect while you're transitioning.
Jenner told Vanity Fair that she suffered a massive panic attack after seeing herself after her facial feminization surgery. "What did I just do? What did I just do to myself," Jenner asked herself. James says that this kind of reaction is not specific to just trans people, but rather, it is a natural reaction to drastically changing the face that you are used to seeing in the mirror. "Maybe she had just done too much at once -- and she's been looking at her face a lot longer than I've been looking at several of mine," James said.
Article continues below advertisement
At the same time, James said there are some changes, physical and hormonal, that Jenner will experience which will be very specific to becoming a woman. "There are changes that you will go through internally that you will not have thought of or been prepared for," James said, adding that "How your body is going to react... Getting used to your new body... You have to learn to kind of live all over again." would be a huge adjustment.
James is currently trying to have a baby. With no serious love prospects in her life, she has decided to move forward with an egg donor, using the sperm of a friend who plays in the NFL. "I want my son to be an athlete," she admitted, saying that she would be able to choose the sex of the baby. When asked about the identity of the father-to-be, she revealed that he played for an NFL team in New York State. "That's all I can say," she said, adding that they are still undecided about whether he will be listed on the child's birth certificate, or whether he would play a role in the child's life.
Article continues below advertisement
When asked whether Jenner should have any additional kids, she said, "She's got babies," adding that she does not think that the parenting process would be any different as a mother than it would have been as a father. "I don't think as Bruce and as Caitlyn, being a parent is going to change because the gender has changed. Whether it's a he or a she, they're going to want the same things for their child that they wanted previously. They haven't changed as a person."
James said that she is sure that there are details about Jenner explaining her transition to her kids that were not included in the special About Bruce, for privacy reasons, adding, "I can't even think about how eventually I'm going to have to tell my children about my past. Because it's there."
James said that while a lot of people have been saying that things have been easy for Bruce, who is a wealthy celebrity, she does not think that it matters since he is having such a positive impact and bringing trans issues to the spotlight. "She's doing good things," James said.