Is The Feud Over? Rob & Kim Kardashian Break Their Silence On Social Media – Read The Tweets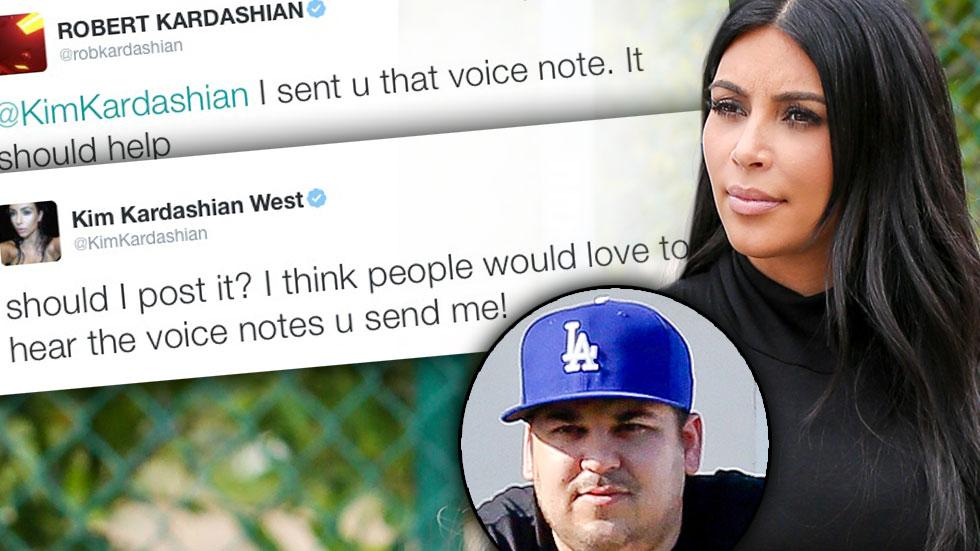 Rob Kardashian may finally be waving the white flag to sister Kim!
After months of silence on social media, the struggling Kardashian brother finally acknowledged his older sister on Twitter when she asked if she could share his voice messages with her followers.
"Should I post it?" she wrote him. "I think people would love to hear the voice notes u send me!"
Rob soon replied, albeit incoherently:
"@KimKardashian HARD WORK GONE PAY OFF!! I BE HIGH OFF THIS MONEY I DUNNO WHAT THEY BE ON!!"
Article continues below advertisement
At least he broke out of his social media cold war! The siblings had it out when he melodramatically flew home just days before Kim and Kanye's European wedding.