Dissed! Khloe Kardashian 'Bothered' By No-Shows At Her Birthday Party: Mom, Sisters Skipped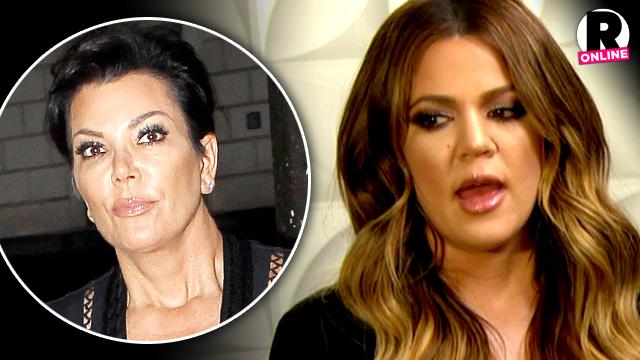 Rob Kardashian is not the only one of Kris Jenner's children who feel neglected by the monster momager. She was a no-show at daughter Khloe Kardashian's 31st birthday party this weekend, choosing instead to party with her boy toy in Paris!
"Khloe stopped being upset by her mom's absence a long time ago," an insider tells RadarOnline.com exclusively. "Just like Kris did with Rob, instead of actually being there she thought that it was enough to post a birthday message on her social media for Khloe's birthday."
Article continues below advertisement
In March, the 59-year-old family matriarch chose to go on vacation with her girlfriends in Mexico instead of celebrating her son's birthday in L.A. And she was a no-show at Khloe's bowling alley party too. But when son-in-law Kanye West celebrated his 38th on June 8 at the Staples Center, she was front and center.
"It says a lot that Kris stopped everything that she was doing to be at Kanye's birthday when Kanye isn't even one of her actual children," the source said.
But she wasn't the only member of Khloe's inner circle who RSVP'd "No."
On Saturday, Khloe's younger sister, Kylie Jenner, 17, shared a photo from Kardashian's birthday. In the caption, she wrote, "3 outta 5," referring to the fact that only two of their sisters, Kim and Kendall, missed the festivities. However, she made no mention of Kris not being there.
https://instagram.com/p/4dOEd0nGrl/?taken-by=kyliejenner
"Khloe is not surprised by her mom's ways anymore," the source tells Radar.
"She was really only bothered by the fact that Kim and Kanye were not at her party because Kim made sure that Khloe was there for Kanye's party."
Do you think that Kris Jenner is wrong for choosing to be on vacation over celebrating her children's birthdays? Tell us your thoughts in the comments below.