Exclusive
Weight Loss Cheater! Khloe Kardashian Secretly Got Lipo –– But She's Still Not Satisfied!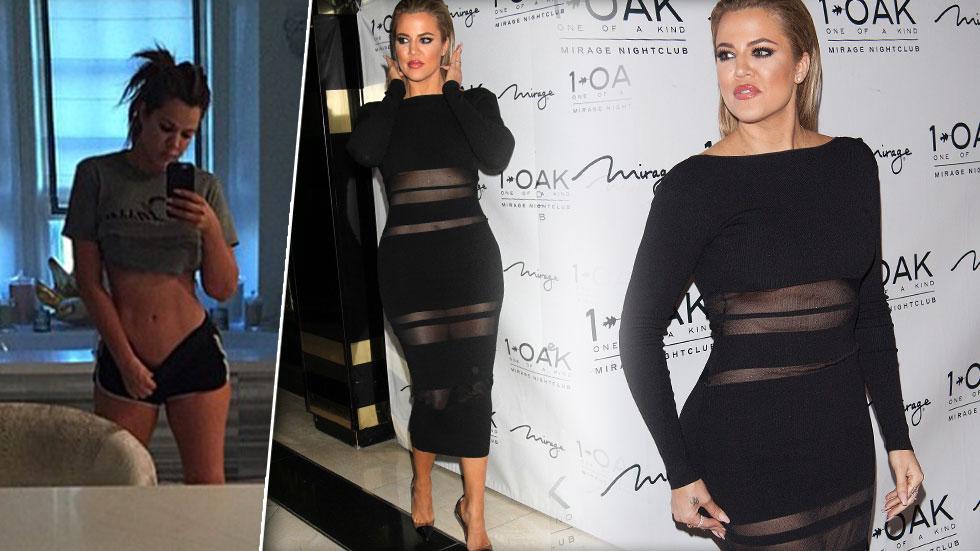 Khloe Kardashian is flaunting her curves, but she's keeping the real secret to her shapeup success under wraps.
RadarOnline.com has learned that Kardashian secretly had a little help with achieving her fit figure!
"Khloe got serious lipo done on her waistline, tummy and legs over three months ago," an insider dishes to Radar.
Kardashian is so thrilled with the results that "she's also looking into having her butt reduced in size because now it looks out of proportion to her new small frame."
Article continues below advertisement
"She's tired of looking enormous next to her younger sisters and is happy to step aside and let Kim take the family butt crown," continues the insider. "She looks great and is finally feeling very positive about her body image."
Around the time the insider claims Kardashian had surgery, the reality star was trying to chalk up her drastically changing body to diet and exercise.
"My fitness journey will be a lifelong journey," Kardashian, 30, insisted on Instagram, revealing she was thrilled that she suddenly had abs.
"Fitness is not about being better than someone else… It's about being better than you used to be."