Exclusive
Family War! Kendra Wilkson's Mother Patti Declares Their Ongoing Feud 'Is Not Good News'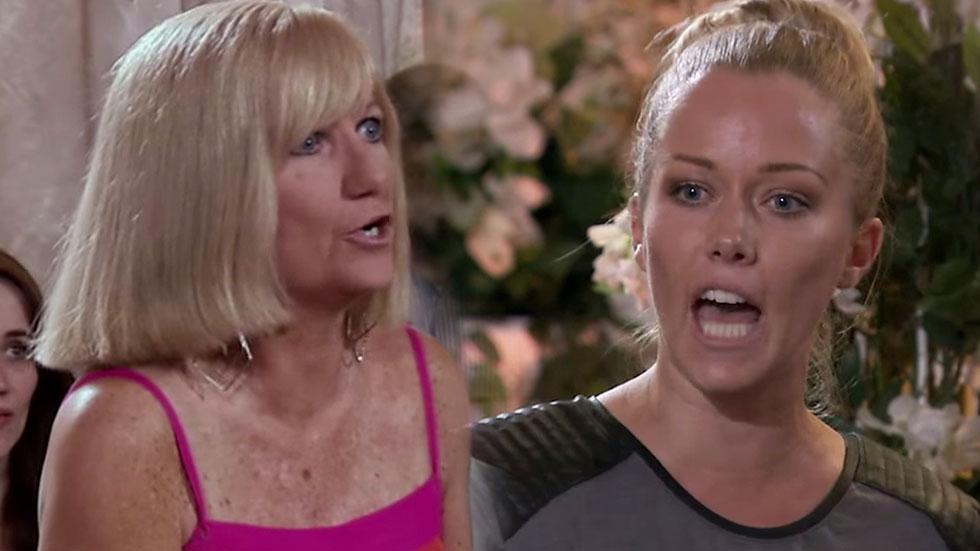 Kendra Wilkinson's family war has taken a turn for the worst after the filming of Marriage Boot Camp: Reality Stars, her mother and brother told RadarOnline.com exclusively.
Though their explosive TV spot filmed months ago, when RadarOnline.com reached out to Patti to get an update on the status of her relationship with her daughter, Patti replied, "Nothing to report!"
"I guess in this case no news is not good news!" she said. "Just not gonna discuss. Sorry."
Article continues below advertisement
Sadly, RadarOnline.com has also learned that clip of Kendra's rampage has reached the eyes of other members of her family.
"I've seen it," her brother Colin tells RadarOnline.com. "That was filmed a long time ago… 6 months ago maybe."
So how is Patti handling the pressure of the family drama?
"She's fine," Colin says.
As RadarOnline.com reported, Wilkinson's mother Patti made a surprise appearance on the show, which lead to the 29-year-old former playmate letting loose on her estranged mother.
"The Devil has eaten your soul, the Devil has eaten your soul!" Kendra shouted, as Patti called her "crazy."
Do you think they can heal their broken relationship? Let us know in the comments!