'Great Example' -- Jill Duggar Praises Daddy Jim Bob On Father's Day For 'Godly, Humble Leadership'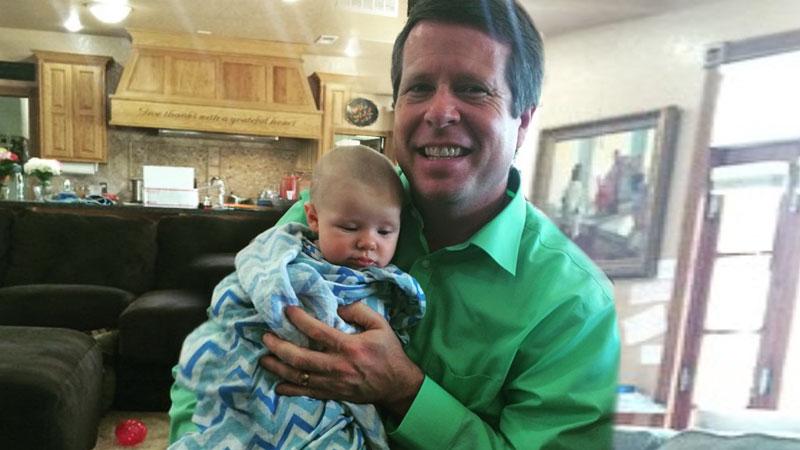 19 Kids And Counting star Jill Duggar took some time to praise her daddy Jim Bob this Father's Day, posting a sweet pic of him with his grandson Israel.
Jill posted the photo to her Instagram account with a caption that read, "Happy #FathersDay Daddy! I am so blessed to have you as my dad and such a great example of Godly, humble leadership! I love you SO much! ?❤️ Deuteronomy 6:6-9 – 'These commandments that I give you today are to be on your hearts. Impress them on your children. Talk about them when you sit at home and when you walk along the road, when you lie down and when you get up. Tie them as symbols on your hands and bind them on your foreheads. Write them on the doorframes of your houses and on your gates.' 'A good father is one of the most unsung, unpraised, unnoticed, and yet one of the most valuable assets in our society.' -Billy Graham @duggarfam #JimBobDuggar
Article continues below advertisement
The heartfelt message comes just weeks after Jill and sister Jessa sat down for an interview with Megyn Kelly, in which they discussed having been molested by older brother Josh. In the interview, the sisters detailed the lengths that their parents went to to protect them, including placing locks on doors, and making girls' and boys' sleeping quarters on opposite ends of their compound. Despite these efforts, fans have criticized Jim Bob for not seeking outside help for Josh until after his third time touching the girls inappropriately.