Exclusive
Quit Or Fired? Jill Duggar's Husband Derick Dillard Leaves Walmart Job As Josh Duggar's Scandal Grows -- New Rumors They're Leaving The Country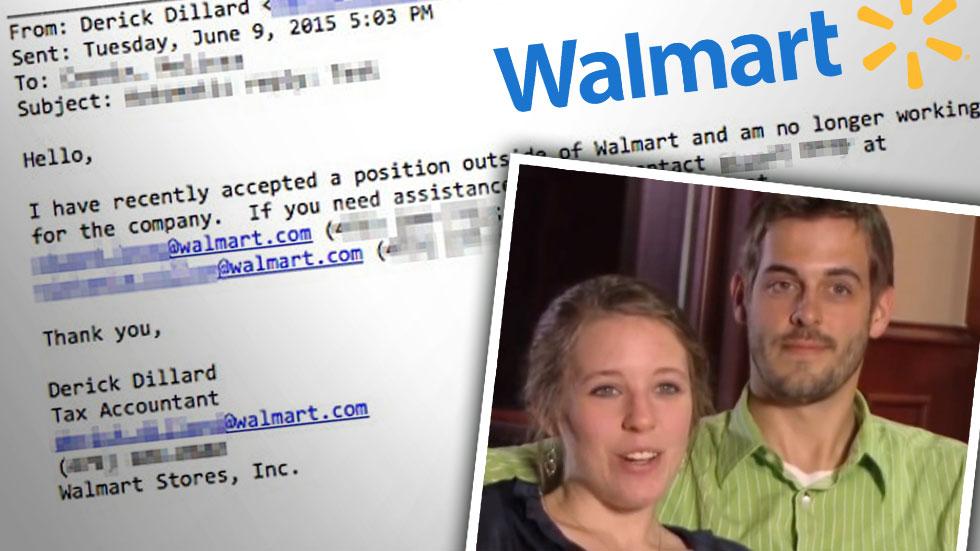 The fallout from the Duggar molestation scandal continues. After Josh Duggar resigned from his Family Research Council job in Washington, DC his brother-in-law Derick Dillard has now left his job at Walmart, RadarOnline.com has confirmed.
Jill Duggar's husband was employed in the tax department for the Arkansas based company and recently gushed about how much he enjoyed working for the behemoth organization.
Article continues below advertisement
https://instagram.com/p/zujHpLGCfU/
However, when RadarOnline.com contacted Dillard via his Walmart account on June 9, 2015 an auto-reply revealed that he has left the company.
"I have recently accepted a position outside of Walmart and am no longer working for the company," Dillard's email said.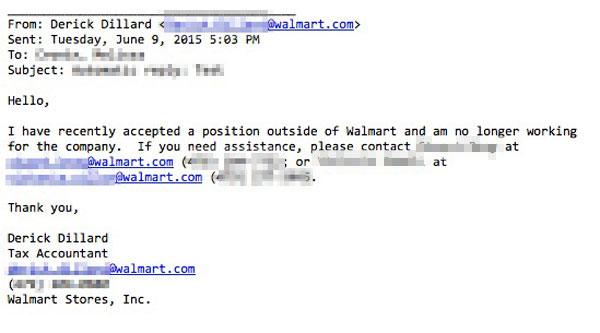 Fans of the new father questioned his leaving the company, writing: "Why did you resign from Walmart? Are you going to Nepal for mission work?" on his Instagram page.
The scandal-plagued family has been in crisis mode since the news of Josh's molestation of two of his sisters, including Dillard's wife, was revealed, with the family saying the "inappropriate touching" happened when Josh was a "young teenager" and that the sister victims have all forgiven their brother.
But many large companies pulled their commercial support of 19 Kids and Counting, including General Mills, Crayola and Walgreens, although TLC has not yet revealed if the show will return to the air.
Derick and Jill met in person for the first time in Nepal and they were active in relief efforts after the devastating earthquake, so many fans are speculating that they may be returning for a mission to the country where they first fell in love.
Wal-Mart did not immediately respond to RadarOnline.com's request for comment.
What do you think about Derick's leaving Walmart? Sound off in comments below.