Coming To Blows: Hugh Hefner's Son Blasts Holly Madison, Calling Her S**ty Gold Digger -- Fans Clap Back!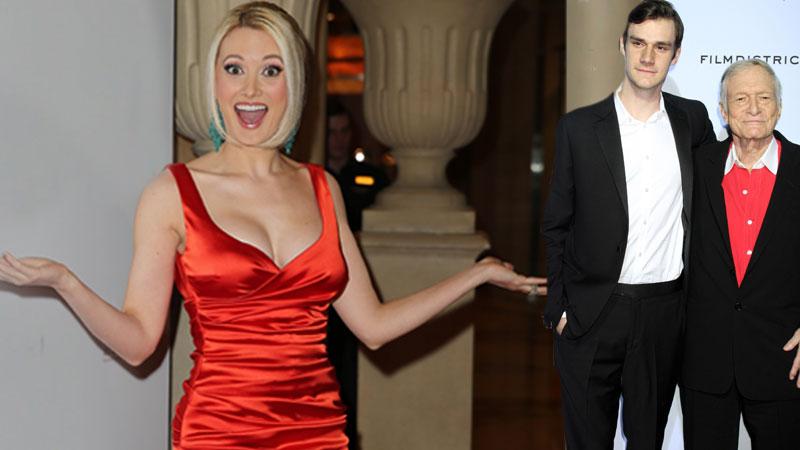 Hugh Hefner's son Cooper is speaking out about the allegations that Holly Madison set forth in her tell all book, and he is not pulling any punches -- and neither are angry fans!
This month, Madison made waves when she alleged in her memoir that she was mistreated by Hugh, who allegedly tried to give her drugs, and ridiculed her looks. "I learned Hef was the manipulator and that he pitted us against one another," Madison said. "Hef liked to play the main girlfriend off the youngest one to try to create competition."
Article continues below advertisement
In response, Cooper took to his Twitter account to say, "How does a person who is famous for being a gold digger paint themselves as a victim of a relationship they aggressively sought out for?"
He followed by saying, "Holly Madison, V. Stiviano, and a few other lovely ladies that lived in LA make a Justice League type group of wonderfully sh*ty people."
While some fans were in agreement, others slammed Cooper for implying that a woman cannot be victimized by a man that she once sought and idolized. "Better a gold digger than an abuser," one fan responded, referring the allegations against Hugh.
On Father's Day, Cooper wrote a loving post to his dad, saying, "Happy Fathers Day to a man that fought for civil rights, sexual freedoms & challenged the status quo. I will always love you @hughhefner."
Still, some do not share the same rosy picture of Hugh that his son does. "You can't pay ppl to date you and then complain they're gold diggers," a fan said. "It doesn't work that way. You set the standards."