Exclusive
Duggar TV Lies! Jim Bob & Michelle Duggar Claimed They Didn't Have To 'Mandatory Report' Molestation Because They're Parents –– But Homeschool Teachers Do Under Arkansas Law!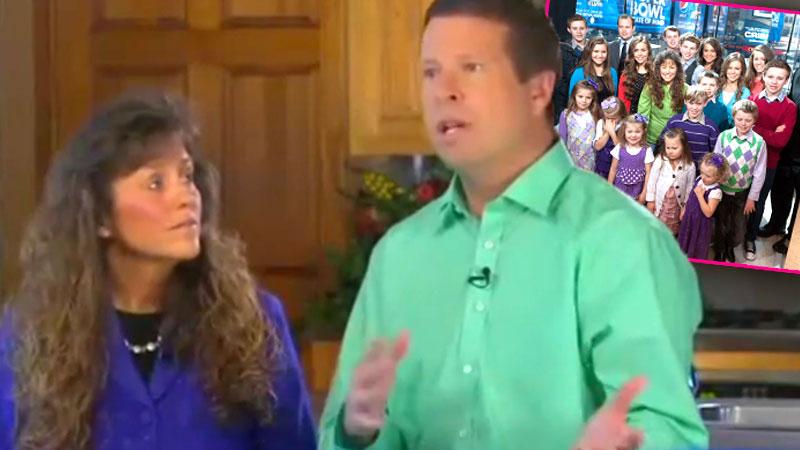 RadarOnline.com can reveal that Jim Bob Duggar may be relying on lies in the molestation scandal involving his son, Josh Duggar.
The reality dad tried to excuse the fact that he and his wife, Michelle Duggar, didn't report their son's crime right away and sent him to a Christian treatment program instead.
"As parents you are not mandatory reporters," Jim Bob, 49, said during a recent interview. "The law allows for parents to do what they think is best for the children. We sent him down to this place. It's the best decision we made."
Article continues below advertisement
Law enforcement officials may disagree with the decision of the Duggar parents, who proudly homeschool all their children.
According to the National Center for Prosecution of Child Abuse, the Child Maltreatment Act in Arkansas states that a school counselor, official or teacher is required to report any "abuse, sexual abuse, neglect, sexual exploitation or abandonment of a child" that the become aware of.
"The Arkansas investigating agency shall make an investigative determination and shall provide notice to the alleged offender that, if the allegation is determined to be true, the offender's name will be placed in the Child Maltreatment Central Registry," reads the state law.
Failure to notify known abuse or suspected abuse could be a Class A or Class C misdemeanor for the mandatory reporter.
Despite the strict laws, 48-year-old Michelle and Jim Bob's decision to wait to report their son's crimes could have ultimately saved them from prosecution.
Article continues below advertisement
"Unfortunately even if Jim Bob did indeed not adhere to what was required by law of her to do, the statute of limitations still is in effect and she cannot be charged now," legal expert Areva Martin explains to RadarOnline.com.
"However, if the police decide to open an investigation and more victims come forth that fall within the statute, that is a different story," continues Martin. "There are also statutes that state that parents cannot hide sexual abuse in their family under any circumstances. But this went for so long that they are unfortunately in the clear and cannot face charges now."
As RadarOnline.com reported, leaked police documents alleged Josh, now 27, fondled five minor females living in the family's home multiple times between 2002 and 2003.
Josh's sisters Jill and Jessa Duggar have both came forward about the molestation charges.
"Twelve years ago, as a young teenager, I acted inexcusably for which I am extremely sorry and deeply regret," Josh said in a statement of the sexual abuse. "I hurt others, including my family and close friends."
UPDATE: Amy Webb, spokesperson for the Arkansas Department of Human Services, tells RadarOnline.com that "parents who home school children in Arkansas are not mandated reporters."