Feud Heats Up: Kendra Wilkinson Says Holly Madison Book Is 'Revenge' On Hugh Hefner – Former Bunny Wanted His Kids!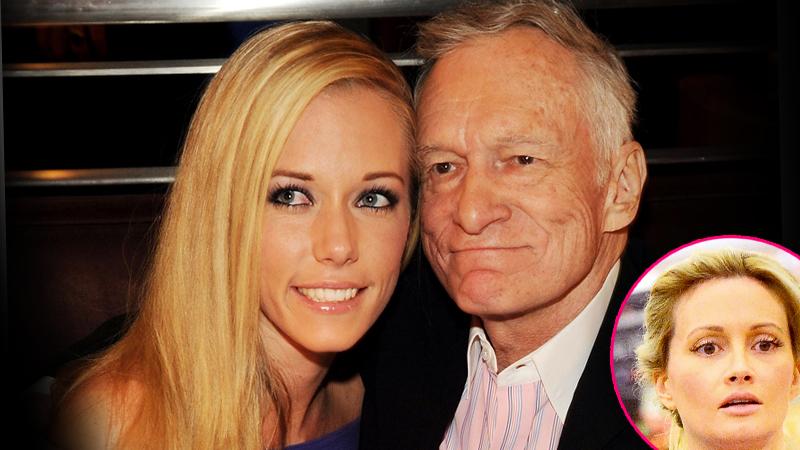 Holly Madison has stirred the pot on her Playboy Mansion past, making shocking claims against Hugh Hefner in her tell-all book, Down the Rabbit Hole: Curious Adventures and Cautionary Tales of a Former Playboy Bunny.
But now, former housemate Kendra Wilkinson – who Madison calls "the fakest person I ever met" in her memoir – has come to Hef's defense!
During a People Now interview, she weighed in on the matter, saying, "My perception was that she acted like a First Lady. You know, she had to play a part, play a role every day being there. Like, 'I have to be this in order to get this.'"
Article continues below advertisement
"I feel bad for Hef," Wilkinson continued. "He's an amazing human being."
Of course, Hefner also released a statement regarding Madison's claims that he was "verbally and emotionally abusive," calling it all a cry for attention:
"Over the course of my life I've had more than my fair share of romantic relationships with wonderful women…I'm pleased to say remain dear friends today. Sadly, there are a few who have chosen to rewrite history in an attempt to stay in the spotlight. I guess, as the old saying goes – you can't win 'em all!"
Wilkinson agrees, suggesting that Madison had an "ulterior motive" while staying in the Playboy Mansion – having Hef's children!
"She wanted Hef's kids, she wanted a piece of Playboy and she wanted to marry Hef for, obviously, his will," she said. "That didn't happen. So what do you think's going to happen? Revenge."
Later, she added: "So we're witnessing some revenge here."
Do you think Holly is getting revenge on Hugh Hefner? What will she do next? Let us know in the comments below!