Gretchen Rossi & Slade Smiley: The Marriage Is Off! Why They Cancelled Their Wedding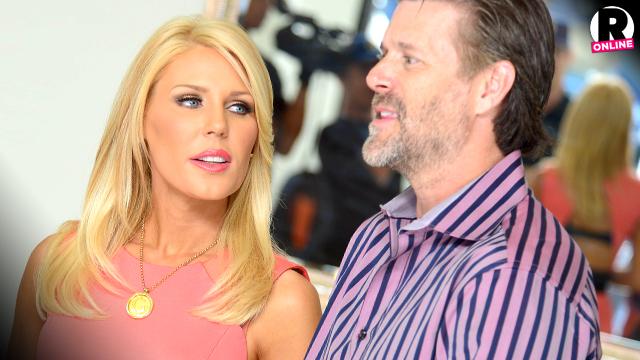 Gretchen Rossi and Slade Smiley skipped their own nuptials!
"We had our wedding on May 23, but we didn't show up!" Rossi admits in a new interview with OKMagazine.com.
The reason? "Unfortunately, fairly quickly, we found out that a lot of family members already planned trips for Memorial Day weekend so we were unable to have it then, she reveals."
Now that the big day has come and gone, Rossi, 36, and 41-year-old Smiley aren't in any hurry to march down the aisle.
Article continues below advertisement
"At this point, Slade and I haven't rescheduled the date," explains Rossi, noting that they have both been "so busy" with their careers and with work.
But their relationship is still on track, despite the holdup.
"It's just not the first thing on our schedule right now," adds Rossi of their wedding, "but we'll eventually get married!"