Church Shooter Dylann Storm Admits To 9 Murders As Leaders Push For Death Penalty Case Against Sicko Bigot –– Plus 7 New Developments In National Tragedy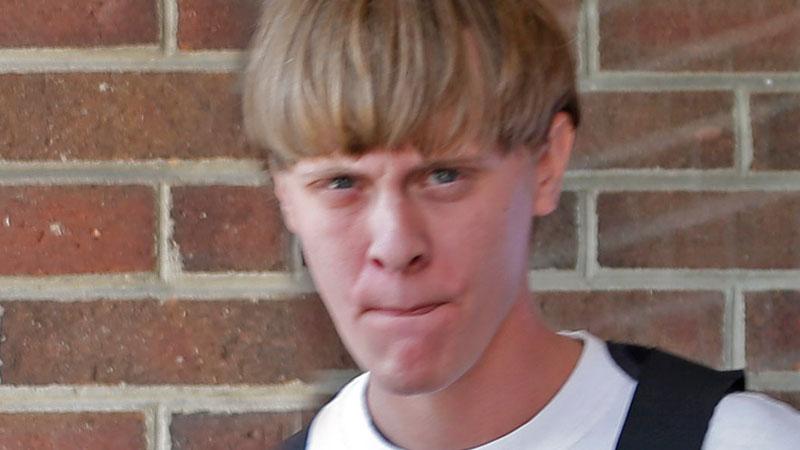 Dylann Storm Roof has confessed to the racially-charged murder of nine people at a church meeting in South Carolina, leading Friday's latest developments in the story.
Admission Of Guilt
Roof admitted to the crimes shortly after he was arrested Thursday, authorities told NBC News Friday. Currently charged with a single count of murder -- with many more expected to be coming -- Roof was placed on suicide watch in jail and be placed away from the other inmates for his protection, Charleston County Sheriff's office spokesman Major Eric Watson told ABC News, citing official protocol. Roof will make his first court appearance Friday afternoon and appear via closed-circuit television, with another hearing expected in a few weeks.
Article continues below advertisement
Death Penalty Forthcoming?
"We will absolutely will want him to have the death penalty,"South Carolina Gov. Nikki Haley -- who met with family members of the victims Thursday -- told the TODAY show on Friday of Roof. "We're just devastated that one individual would show so much hate in a state that loves"so much. Haley said Roof's rampage was "an absolute hate crime,"and officials she spoke to in the case said "they looked pure evil in the eye"when dealing with the 21-year-old. Haley vowed, "We will fight this, and fight this as hard as we can"in punishing Roof for the damage he did to nine families and the community.
Watch the video on RadarOnline.com
Florist Says 'Divine Intervention' Led To Discovery Debbie Dills, a North Carolina florist who alerted cops to Roof's presence in the area, told TODAY she felt there was a touch of "divine intervention"in her discovery of the wanted felon. "I feel like God has his hand in it and that he had me where I needed to be,"said Dills, who was headed to work when she suspected something about Roof from the color of his car and his haircut, and contacted authorities while following the accused killer for 35 miles. "I was nervous, I was scared, I'm normally not that kind of person, and I got back on the bypass to go see just if I could get a tag number, just to see -- just had a feeling."Calling Roof "a person filled with hate,"Dills said she had the families of the deceased on her mind as she bravely tailed Roof. "They were on my heart and my mind heavy ... I just was praying for them and hoping it would help them to find a little peace in such a terrible horrific situation."
Article continues below advertisement
Watch the video on RadarOnline.com
Shooter Documented On Snapchat
Victim Tywanza Sanders posted a clip of the fateful church meeting to her Snapchat account, captioning it, "Bible study knowledge planter."Roof, clad in a grey sweatshirt, can be seen at the far right of the shot. CNN reported that Sanders' friend spotted the clip and sent it to the network.
Watch the video on RadarOnline.com
Venomous Racism
Joey Meek, a middle school friend of the accused shooter, told the AP that Roof had gone on a racist rant -- whining that "blacks were taking over the world" -- when the two spent some time together drinking a few weeks back. Roof said that "someone needed to do something about it for the white race,"said Meek, who contacted the FBI after seeing an image of Roof from a surveillance tape. He later told authorities he was confident in identifying his former friend as the shooter. "I didn't think it was him; I knew it was him," he said. Roof was a "loner, under the radar,"Meek told NBC News Friday, adding that Roof who was obsessed with segregation and the Trayvon Martin case. "He wanted white with white, and black with black,"the friend said. Roof had a junior high school education, as he never went back to high school after dropping out in his freshman year. Despite more than a dozen hate groups in South Carolina, his friends think he acted on his own.
Watch the video on RadarOnline.com
'I'll Be The One To Push The Button'
Roof's uncle Carson Cowles vowed to Good Morning America he'd personally help execute his murderous nephew in the wake of the shooting spree. "I'll be the one to push the button. If he's found guilty, I'll be the one to push the button myself -- If what I am hearing is true, he needs to pay for it."
Remembering The Victims
A prayer vigil is slated for Friday night in Charleston to remember the nine victims: State Sen. Clementa Pinckney, 41; Cynthia Hurd, 54; Tywanza Sanders, 26; Myra Thompson, 59; Ethel Lance, 70; Susie Jackson, 87; Rev. DePayne Middleton Doctor, 49; Rev. Sharonda Singleton, 45; and Rev. Daniel Simmons Sr., 74.