Sean 'Diddy' Combs Expected To Face Felony Charges In Kettlebell Incident With Son's Football Coach –– D.A. Confident With Evidence: Sources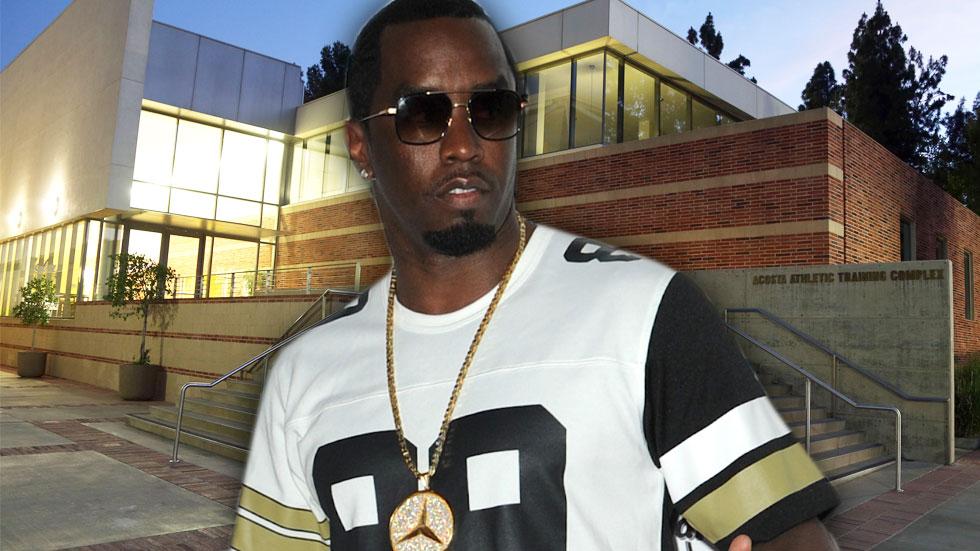 Sean "Diddy" Combs will likely face felony charges after his assault arrest in a run-in, involving a kettlebell, with one of his son's football coaches at UCLA.
The decision was made after Los Angeles District Attorney's office read police reports and watched a security tape of the incident involving the 45-year-old rapper and Bruin strength and conditioning coach Sal Alosi, according to Scout.com.
Officials who reviewed the evidence believe they have a strong case against the "I'll Be Missing You" rapper, with charges including three counts of assault with a deadly weapon, and individual counts of battery and making terrorist threats. More evidence in the form of camera phone videos is expected to surface, Scout.com reported.
Article continues below advertisement
Watch the video on RadarOnline.com
The rapper shot down early accounts of the incident, and insiders told the site he will aggressively fight any upcoming litigation, which could take from 25-30 days to process.
"The various accounts of the event and charges that are being reported are wholly inaccurate," his rep Nathalie Moar said. "What we can say now is that any actions taken by Mr. Combs were solely defensive in nature to protect himself and his son."
"We are confident that once the true facts are revealed, the case will be dismissed.
As we previously reported, Combs was taken into custody Monday after the run-in with Alosi, in which insiders told the website that he "attacked Alosi, until interns and other personnel" pulled him off, at which point he got "free again ... and struck Alosi."
After onlookers physically removed Diddy from the office and into an adjacent weight room, "Diddy picked up a kettlebell, which is a type of barbell, and then swung in at one of the" people in the room.
The rapper's son Justin Combs has played sporadically for the Bruins over the past three years at defensive back, and sources told the site the hostile incident stemmed out of Alosi disciplining him for his effort.
On Tuesday, Justin hailed his dad in an Instagram post, writing: "I thank God for having a father that's always there for me.. Love you pops!"
https://instagram.com/p/4SQ6ErGt3C/?taken-by=princejdc