Sean 'Diddy' Combs Out Of Jail After Alleged Assault In Kettlebell Incident With Son's Football Coach –– 4 Latest Developments In Rapper's Shocking Arrest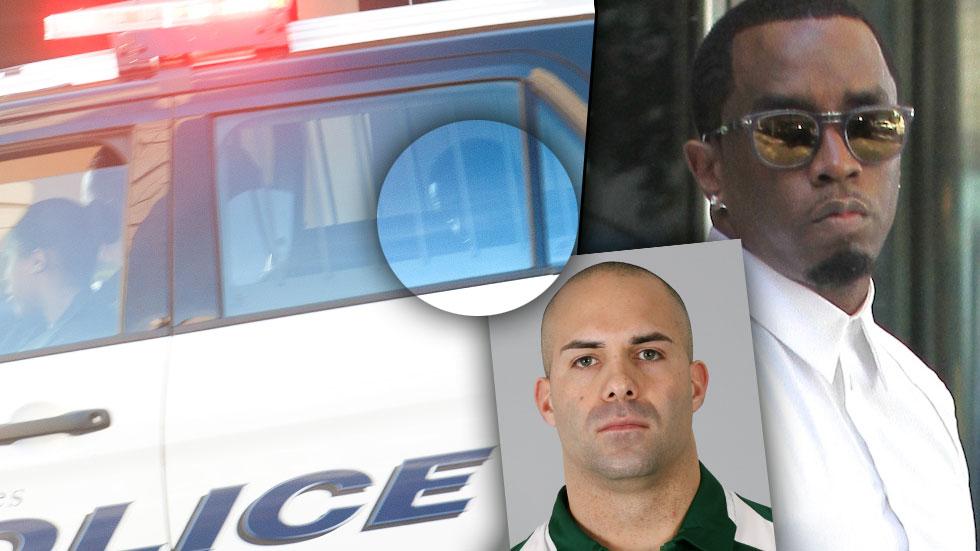 Sean "Diddy" Combs was released from jail Monday after his assault arrest at UCLA, following a skirmish involving a kettlebell with one of his son's football coaches.
Legal Status
The 45-year-old rapper was released from custody hours after he was arrested in the afternoon, police said, adding that he paid $50,000 despite records stating his bail was $160,000. UCLA initially stated that the rapper was taken into custody in connection with assault with a deadly weapon, but authorities with the LAPD later stated the charges included three counts of assault with a deadly weapon, and individual counts of battery and making terrorist threats.
Article continues below advertisement
Details Of The Incident The rapper's son Justin Combs has played sporadically for the Bruins over the past three years at defensive back. According to Scout.com, the rapper's run-in was with the school's strength and conditioning coach Sal Alosi, after Alosi yelled at Justin for giving a weak effort. According to the website, "an angered Diddy entered Alosi's office, rattling off expletives at the coach" before Alosi "instructed interns who were immediately outside his office to alert campus security." Witnesses told the website that "Diddy attacked Alosi, until interns and other personnel" who pulled him off, at which point "the celebrity broke free again ... and struck Alosi." After those on hand removed Diddy from the office into an adjacent weight room, "Diddy picked up a kettlebell, which is a type of barbell, and then swung in at one of the interns."
Reactions Abound
"I'm not commenting until all of the facts are sorted out," Combs spokeswoman Nathalie Moar said when asked about the incident. UCLA coach Jim Mora called Monday's events "an unfortunate incident for all parties involved," adding that while campus police continue "to review this matter, we will let the legal process run its course and refrain from further comment at this time."
History Of Anger?
Combs past includes an arrest in a 1999 pummeling of a record company executive Steve Stoute, and an acquittal on accusations of bribery and weapons crime that year. He was not taken into custody after an Arizona man claimed he punched him at a Super Bowl this year.
Watch the videos on RadarOnline.com