Exclusive
Gone Too Soon — Grieving Lamar Odom's Late Friend Bobby Heyworth 'Nicest, Sweetest Guy,' Says Mutual Pal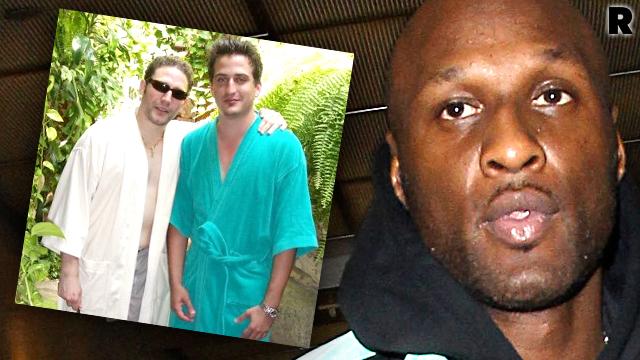 As Lamar Odom grieves for his two best friends, Bobby Heyward and Jamie Sangouthai — both recently died as the result of suspected drug abuse less than a week apart — a member of the basketball player's inner circle reveals the depth of his pal's painful loss.
"Bobby was the most beloved, nicest, sweetest guy in the world," celebrity manager David Weintraub, who co-created Sons of Hollywood with Heyward, tells RadarOnline.com in an exclusive interview. "I don't have brothers and sisters, so he was my little brother."
Article continues below advertisement
As RadarOnline.com reported, Heyward, who was confirmed dead at just 30 by the Los Angeles County Department of Coroner, also looked up to Odom, once revealing to L.A. Weekly that the former L.A. Lakers player was a "big brother" figure to him.
According to Weintraub, Heyward came from an influential Hollywood family. "They helped pave the way for me to achieve the goals in my life," says Weintraub, noting his charismatic buddy was known informally among Hollywood's young elite, including Brody Jenner, Randy Spelling, Paris Hilton and Nicole Richie, as "Bobby Beach" and "Mayor of Malibu."
"He was a good soul, a sweet guy and had nothing but love," Weintraub tells RadarOnline.com. "Things were really good and wonderful — and then this happened."
Weintraub reveals that Heyward's connection to 35-year-old Odom and the Kardashian clan was a direct result of the success of the pair's reality show, which resulted in Odom hiring them to produce a pilot with his former basketball team, the L.A. Lakers.
Although the project never took off, Odom, who has struggled with addiction issues of his own for years now, welcomed Heyward into his inner circle.
"Bobby was part of that crew," says Weintraub. "Lamar and Bobby were very close."