Confronted! 'Teen Mom' Leah's Ex Corey Accuses Her Of Abusing Drugs, Neglecting Kids: 'Start Being A Mom!'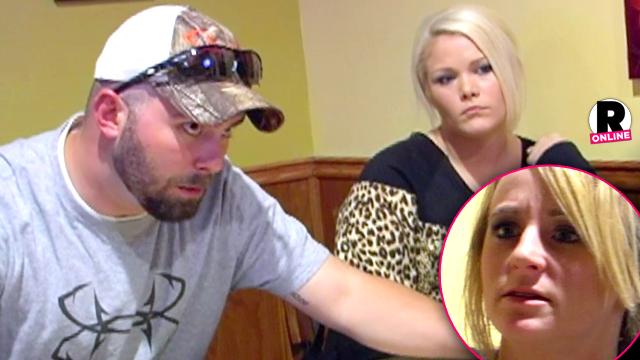 As RadarOnline.com readers learned first, Leah Messer has been abusing prescription drugs. And her ex-husband, Corey Simms, has had enough!
In an explosive preview clip from the upcoming season of Teen Mom 2, the father of Messer's 5-year-old daughters Ali and Aleeah confronts the troubled 23-year-old about the rampant rumors while discussing her upcoming 30-day stint at a treatment facility.
"Listen, can you look at me and Miranda in the eyes and tell us there is no drug problem?" the concerned dad, 25, says while seated next to his wife at dinner with Messer.
Article continues below advertisement
"There isn't a drug problem," she insists.
"I think I know that there's a drug problem, and I think that you're afraid to tell me," he carefully responds.
"No, I swear to God there's not!" she shouts.
As RadarOnline.com previously reported, Messer was treated for prescription painkiller abuse and emotional problems at a Utah rehab center in May and June. (She is now back home living with her mother Dawn, and house hunting with new boyfriend T.R. Dues, 32.)
During the tense meeting in an Elkview, West Virginia, pizza place, Corey and Miranda also push Messer to fess up to lacking in the parenting department.
"So you are owning up that you haven't been able to be the best person for your kids?" Miranda asks after Messer says she's going to treatment to "be a better mom."
"I'm not going to say that I was a bad mom. I deal with more than what you guys think I do at home," the mother of three answers defensively.
Corey ends the conversation by blasting his baby mama's mothering.
"Start being a mom. How about that?" he shouts.
Watch the video below (at the 29-minute mark) for the whole confrontation.
The new season premieres July 9 on MTV.