Exclusive
Charlie Sheen Hospitalized For Chest Pains After Partying Like a 'Madman' During 'Nonstop Binge'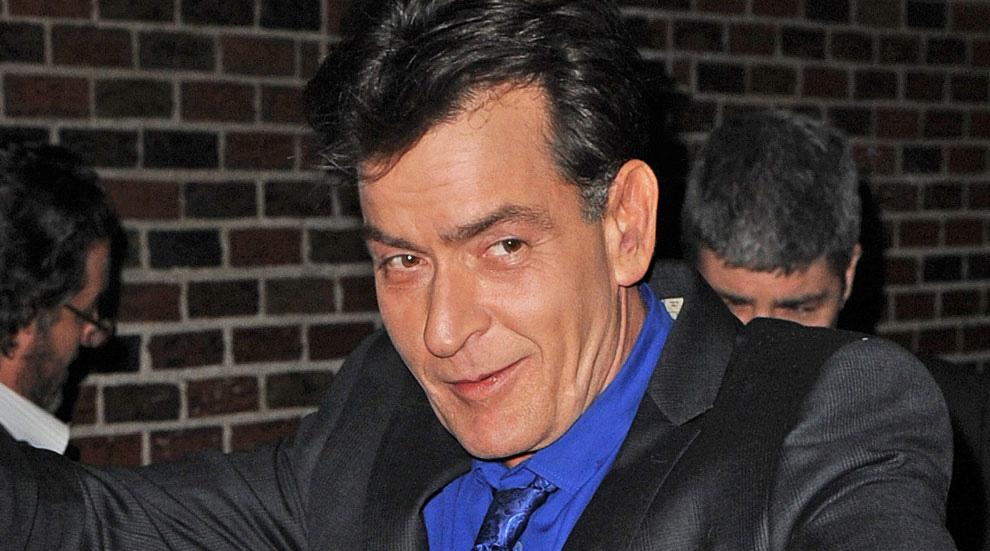 When paramedics were called to Charlie Sheen's Mulholland Estates home Monday night, his camp was quick to insist it was simply a case of food poisoning. But RadarOnline.com has learned the real reason behind the medical emergency was much more serious: According to insiders, the notorious Hollywood bad boy has simply been partying harder than his body could take.
According to a source close to Sheen, 49, someone in the home called the local fire department after the actor suffered chest pains following an epic party binge.
Article continues below advertisement
"He was partying like a madman!" the source told Radar. "He complained that his heart was racing, that his heartbeat was much stronger than usual." But his party pals did not call 911.
The source explained, "Everyone at Charlie's house was instructed that they are not to call 911 if there's a medical emergency because the information would be released with a 911 call. It's standard operating procedure inside his house that when there's an issue, you call the local fire station, so there's no record of the call."
Sheen's behavior in the weeks before Monday night's incident has been increasingly erratic: Over the weekend, he posted a blistering Twitter rant about his ex, Denise Richards, and he was spotted out soaked in sweat on the streets of L.A. at 1:30 am May 27. One source close to Sheen insists, "He's been clean and sober for weeks."
But another insider said, "People are very worried about him. He's been on a nonstop party binge since splitting with Scottine," in October of last year, and "now, especially, since someone who was very close to him before recently reentered his life."
Article continues below advertisement
This isn't the first time Sheen's party lifestyle has taken a turn for the worse.
His family confirmed he was hospitalized in May 1998 after an overdose at his Malibu home. He then entered rehab for what would be his second stint at the time.
Then in January 27, he was rushed to Cedars-Sinai hospital after Dr. Paul Nassif called 911 upon finding the actor in pain and "very very intoxicated."
Nassif told fire officials at the time, "They're saying don't call 911." Sheen briefly underwent outpatient rehab after that incident.
After Monday night's medical crisis, Sheen was briefly hospitalized for the chest pains but later released.
His rep Jeff Ballard insisted the incident was not related to drug or alcohol use.
Story developing.