Breaking Her Silence: Casey Anthony To Give First Interview Since Shocking Murder Acquittal, Reportedly In Talks With NBC Execs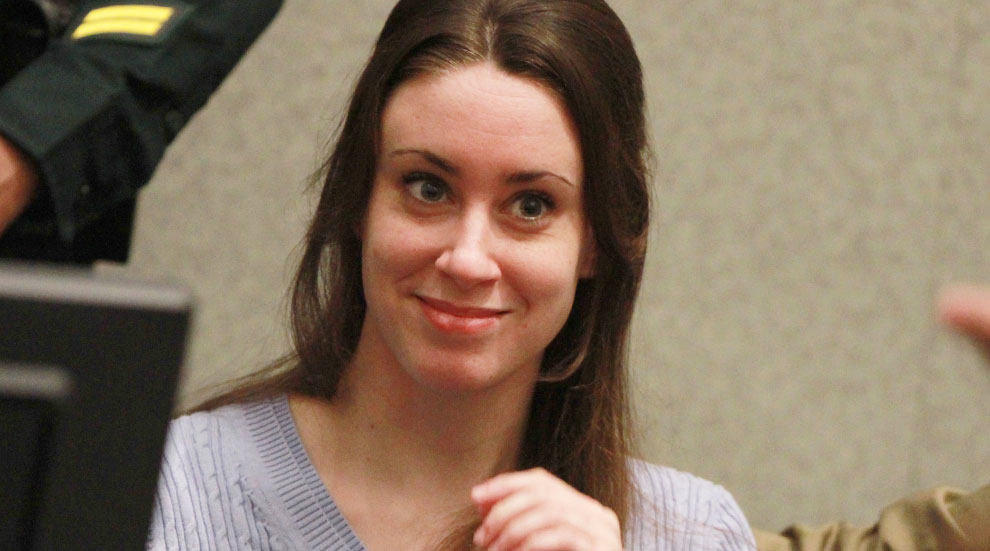 Casey Anthony, the woman a jury cleared in the 2008 murder of her daughter Caylee, is reportedly in talks with NBC producers for a bombshell TV interview.
Acquitted in 2011, Casey has been living in West Palm Beach, Florida and keeping a very low profile – but not for long.
According to Page Six, the once convicted murderer was flown first-class to meet with NBC execs in New York City last Thursday. Don Wood, news producer alum located in Florida, reportedly escorted Casey to the meeting.
Article continues below advertisement
The publication confirmed that Casey then met with TODAY's senior booking producer Matt Zimmerman in NBC headquarters, 30 Rock Plaza. However, it's possible Casey will appear on another NBC News show.
Though reps for NBC declined to comment on the matter, a source told Page Six: "News divisions meet with people in the news all the time — as of now, nothing is planned."
Could Casey be looking for some extra cash to help her overcome bankruptcy issues?
Despite being acquitted, Anthony hasn't been able to make a living. Instead, she has reportedly taken to working as a housekeeper for one of her attorneys in Florida.
A TV deal could seal her financial fate!