The Secret Reason Caitlyn Jenner Chose Her Name REVEALED — Plus Why Son Brody Is Especially Thrilled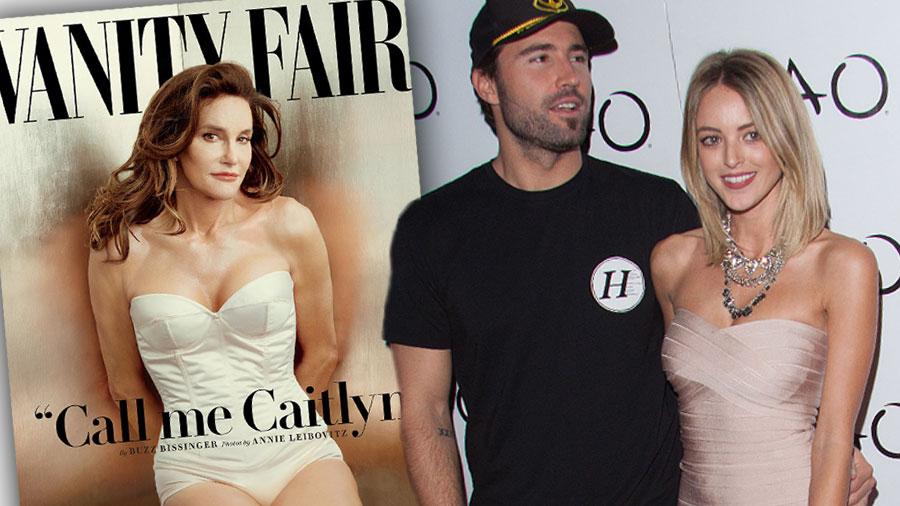 From Bridget to Belinda and more, the world had speculated for months over what female name Bruce Jenner would choose. Now that Caitlyn Jenner has made her debut, RadarOnline.com can reveal the secret reason behind her decision!
"Bruce always just favored the name Caitlyn," an insider told RadarOnline.com. "It sounds classy and beautiful."
What's more, the source pointed out, "It also is the name of her son, Brody's girlfriend! But the name was chosen years before they started dating."
Article continues below advertisement
Jenner, 65, proudly displayed her new curves in a cream satin bustier for the Vanity Fair debut. As RadarOnline.com was first to report, she had breast implant surgery several months ago, before undergoing a full sex change roughly four weeks ago. Jenner also underwent multiple feminizing facial surgeries in recent weeks.
"If I was lying on my deathbed and I had kept this secret and never did anything about it, I would be lying there saying, 'You just blew your entire life,'" Jenner told the magazine.
The name Caitlyn has Irish origins, meaning pure.
Watch: Caitlyn Jenner's Vanity Fair Cover Shoot