Paolo Ballesteros' Caitlyn & Kris Jenner Makeup Transformations, See The Unbelievably Accurate Photos!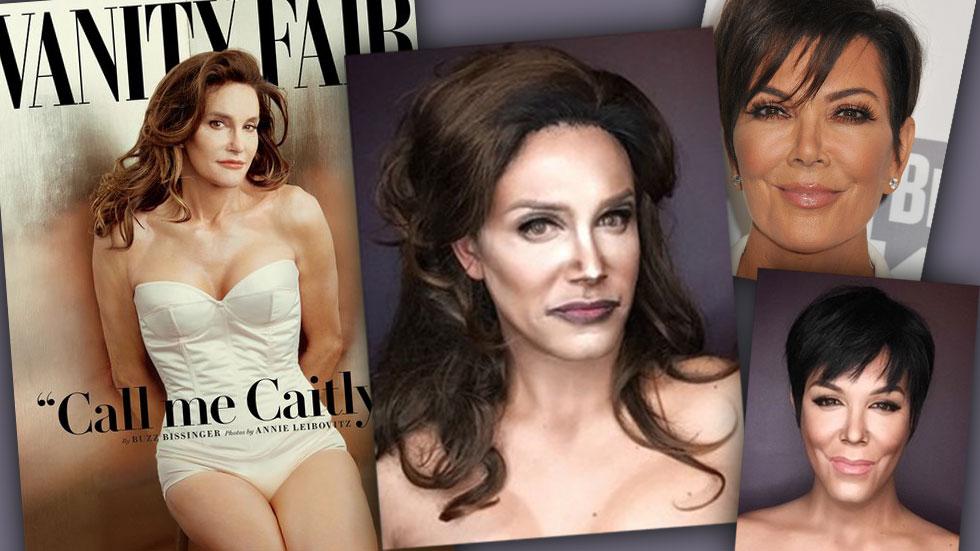 Known for his viral #MakeupTransformation celebrity look-alike posts, Filipino TV host Paolo Ballesteros has taken his transformations to a new level – a Kardashian/Jenner level!
In his latest makeover installment, Ballesteros opts for irony and attempts two very different -- but equally beautiful -- looks: exes Caitlyn Jenner and Kris Jenner.
The results are beyond impressive. After hours of contouring and primping, Ballesteros proves that there's another Jenner gal in town. Call him Caitlyn, ladies and gentlemen:
Article continues below advertisement
https://instagram.com/p/3rHxqwmO1L/?taken-by=pochoy_29
And if that wasn't enough, here's Ballesteros' interpretation of Caitlyn's ex-wife Kris:
https://instagram.com/p/3wBbktGO_5/?taken-by=pochoy_29
After transitioning into a woman, Jenner has certainly moved on from her Kardashian roots – especially when she chose to use a "c" to spell her new name.
Between her surgeries and plans for upcoming honors at the ESPYS awards , it's likely Jenner has very little time to even worry about Kris.
In the interviews leading up to the big change, then-Bruce admitted that the greatest concern was over daughters Kendall and Kylie, not Kris.
Never thought you'd see Kris and Caitlyn together, did you? Thanks to a little makeup, their reunion "happened" sooner than expected.
Which Jenner transformation do you like best? Let us know in the comments below!