Bristol Palin Pregnant -- Ex-Fiance And Baby Daddy Dakota Meyer Speaks Out After Big Announcement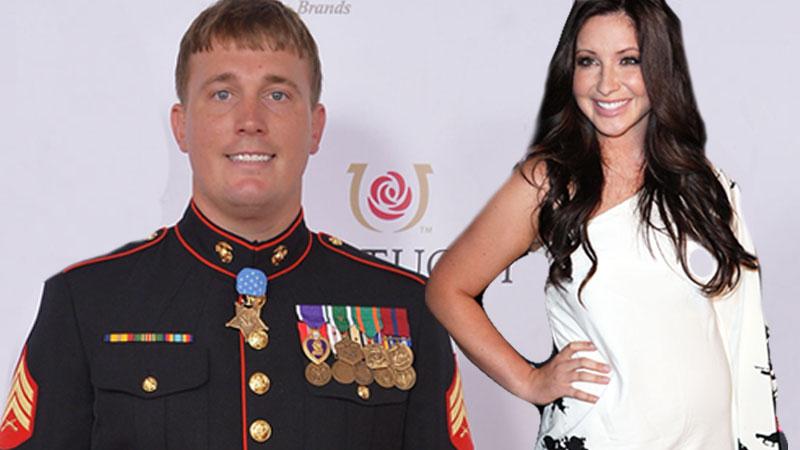 Bristol Palin announced late last week that she was pregnant, and now the father of the baby, ex-fiancé Dakota Meyer, is speaking out!
In a post to his Facebook account, the 27-year-old former Marine said, "Within the past 24 hours there have been three terrorist style attacks across the world. There has been an incident at a US company owned gas factory in Lyon, France Leaving one dead and two injured. Another incident in Tunisia with 28 people lost in an assault on a west tourist, mostly British. And finally, a blast at a Shiite mosque in Kuwait. All ISIS/ISIL attacks and all overshadowed by the dog and pony show being put on here domestically by some politicians and mass media. The news that feeds the 'inquiring mind want to know' is inconsequential compared to that which is truly relevant but lost on the back page. I urge you to go beyond what is spoon fed to you and see what is truly going on out there."
Article continues below advertisement
This statement comes on the heels of Palin's painful announcement that she was having a baby with the man that she was no longer going to marry. Palin admitted in a post to her blog, "Honestly, I've been trying my hardest to keep my chin up on this one. At the end of the day there's nothing I can't do with God by my side, and I know I am fully capable of handling anything that is put in front of me with dignity and grace. Life moves on no matter what. So no matter how you feel, you get up, get dressed, show up, and never give up.
When life gets tough, there is no other option but to get tougher.I know this has been, and will be, a huge disappointment to my family, to my close friends, and to many of you. But please respect Tripp's and my privacy during this time. I do not want any lectures and I do not want any sympathy.My little family always has, and always will come first. Tripp, this new baby, and I will all be fine, because God is merciful."