Bristol Palin Pregnant Again! She Admits She'll Be An Unwed Mother Once More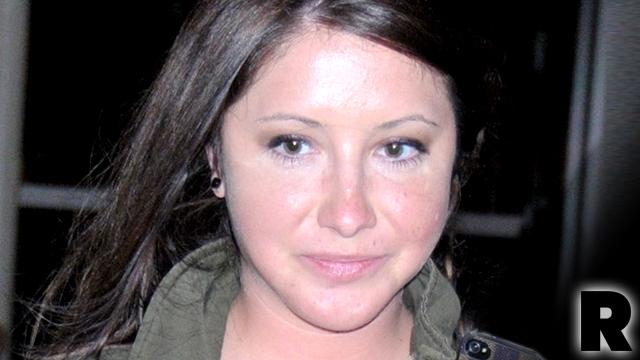 Could Bristol Palin be the ultimate hypocrite? The single teen mom made thousands of dollars promoting abstinence after she gave birth to son Tripp in 2008, and RadarOnline.com has confirmed that she is pregnant out of wedlock yet again!
Bristol admitted the news Thursday after being contacted by RadarOnline.com about rumors out of Wasilla.
"I wanted you to be the first to know that I am pregnant," she wrote on her blog. "Honestly, I've been trying my hardest to keep my chin up on this one."
Article continues below advertisement
"At the end of the day there's nothing I can't do with God by my side, and I know I am fully capable of handling anything that is put in front of me with dignity and grace," she continued, admitting, "I know this has been, and will be, a huge disappointment to my family, to my close friends, and to many of you."
Insiders told RadarOnline.com that rumors about her pregnancy have been running wild in Wasilla for weeks.
"Bristol has been telling pals she's preggers," a Wasilla insider tells RadarOnline.com. "Three months along."
Though her mother Sarah is unlikely to run for President in 2016 — and recently lost her gig on Fox News — another baby scandal could prove to be the ultimate embarrassment for the conservative family, and a fatal blow to their wider political ambitions.
Said the source, "Bristol is a hypocrite! She has made a ton of money by preaching abstinence but yet is going to be an unwed mother for the second time in a matter of months. Typical Palin fashion, not practicing what they preach."
Article continues below advertisement
When asked about the rumors, both Bristol and her rep David Martin repeatedly refused to comment, but more obvious signs have appeared on her Instagram page recently.
Bristol has not posted a clear shot of her stomach for weeks, and the last pictures of her midsection seemed to show a noticeable bump:
https://instagram.com/p/24Irn6S9t_/?taken-by=bsmp2
https://instagram.com/p/2wiREZS9nw/?taken-by=bsmp2
Meanwhile, Bristol is still enmeshed in a messy court battle with her ex, Levi Johnston, over child support payments for their son Tripp.
Story developing.
Watch: Shocking Audio! 'Drunk' Bristol Palin Sobs To Cops