Bethenny's Boss! Frankel Slams Ramona & Sonja For Being 'Spoiled' In 'RHONYC' Sneak Peek, Says 'God Punished You'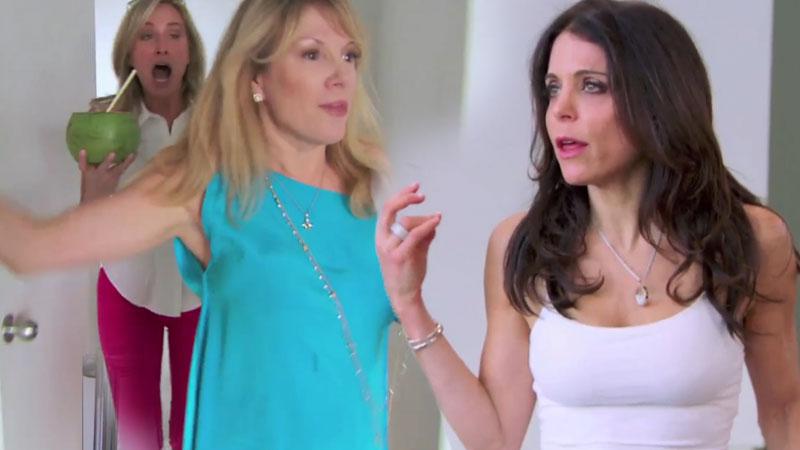 Bethenny Frankel doesn't mince words with Ramona Singer and Sonja Morgan on their tropical vacation, telling her Real Housewives of New York City co-stars that "God punished you guys for being spoiled," in a sneak peek of the upcoming episode.
Frankel's return to the Bravo show has been fiery, and she never misses a chance to try and bring the wealthy women back down to Earth and on the trip to the Turks & Caicos she lets them have it for being divas about their room choices.
Article continues below advertisement
"I got a problem there's no bathtub," Sonja complains as she compromises to stay in the room that Ramona has chosen in their luxurious vacation home.
But Frankel rips into the ladies, telling them "God punished you guys for being spoiled," when Morgan whines about the tub.
"She's like a four year old," Frankel vents about her needy co-stars. "Ramona is like Benjamin Button! She's going in the wrong direction!"
She warns her RHONYC friend "You are going the wrong way! You are acting like you are seven years old!"
Do you think Bethenny is right about Ramona and Sonja? Check out the video and sound off in comments below.