Exclusive
Whoopi Goldberg Wants Raven-Symoné To Be Permanent On 'The View' — But Rosie O'Donnell Might Be Back!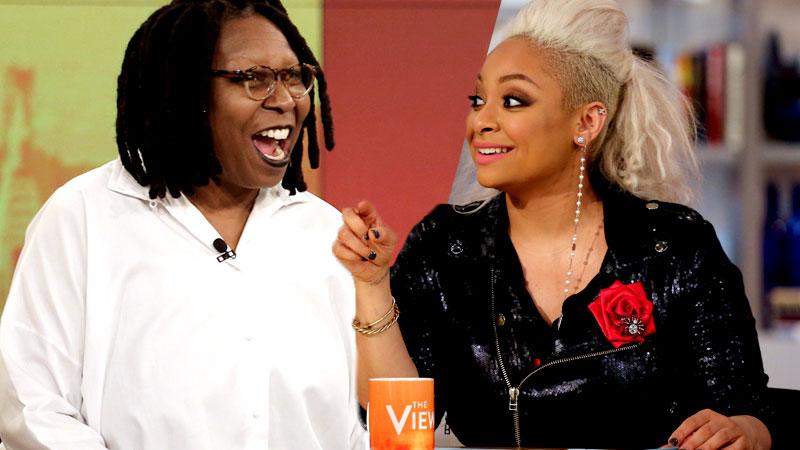 Whoopi Goldberg is crushing on her The View co-host, Raven-Symoné! "Whoopi always says, 'She's my girl,'" an insider exclusively tells RadarOnline.com, adding the veteran talk show icon is insisting on making the former Cosby Show star the new favorite of viewers and ABC executives, too.
"Raven is Whoopi's top pick to be the permanent new co-host and she's shoving her choice down everyone's throats."
Article continues below advertisement
The problem with Goldberg's plan for a loyal new sidekick?
"Raven needs a lot of work," snipes the insider to Radar. "Producers are having to prep her and do her homework for her. They're trying to coach her and it's not working."
According to the insider, producers give all the co-hosts homework on show discussion subjects late at night or in the morning, but with "inconsistent" Raven-Symoné they have to provide it even earlier than usual, since "she goes off on tangents if she doesn't prep and contradicts herself."
Still, Goldberg is gunning for her gal, recently telling viewers, "We're trying to make Raven's gig permanent, so write in to everybody."
Whether Raven-Symoné joins or not remains to be seen — but executives at The View are busy preparing a backup plan, just in case Symone, who began on the show in March and has managed to bump up ratings, doesn't work out in the end.
"They are trying to get Rosie O'Donnell to come back as guest host in September," reveals the insider.
And even Sherri Shepherd and Jenny McCarthy could make appearances — but fans shouldn't expect them to be on the show for very long.
"They don't want either back permanently, it would just be for the buzz," notes the insider.