New Clues: Critical Evidence Suggests Wint Used Accomplices In DC Murder, Vests Uncovered In Family's Home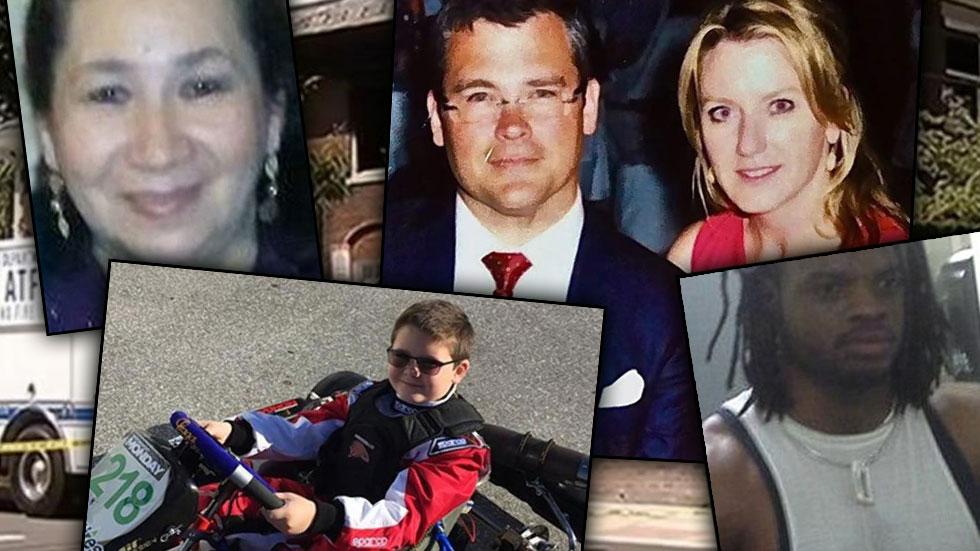 Police arrested Daron Dylon Wint, an ex-convict, as the prime suspect in the quadruple killings of Savvas Savopoulos, his wife Amy, son Philip, and housekeeper Veralicia Figueroa – but new critical clues uncovered in the investigation suggest he didn't act alone.
Authorities believe the crime required coconspirators, as it is unlikely one man could break into the Savopoulos home, confine four victims, constrain them and torture them alone before finally setting fire to the house.
Article continues below advertisement
According to a new report from Good Morning America, police have been hunting for accomplices they believe were involved in the mansion multi-murder and have come across some pivotal evidence in the process.
Police found a neon green construction vest in the family's Porsche that was found burning in a nearby church parking lot the day of the murders, as well as several other vests located in the family's garage.
Watch the Video on RadarOnline:
ABC News Videos | ABC Entertainment News
While authorities have yet to release Wint's possible motives, D.C. Police Chief Cathy Lanier said Thursday that Wint, a welder, had worked for Savopoulos' company, American Iron Works, in the past.
Police have yet to identify accomplices, releasing the suspects they had detained – three men and two women – when Wint was arrested.