The Search Continues: Bloodhounds Used To Investigate Brutal Murders Of DC Family & Housekeeper – The Latest Details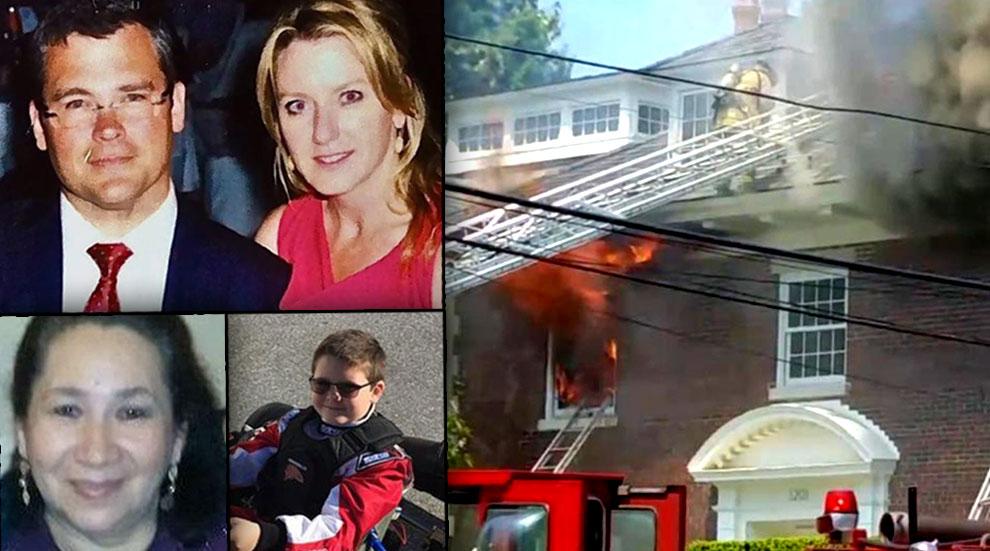 As the search for answers continues, D.C. Police brought bloodhounds to investigate the aftermath of the quadruple homicide of the Savopoulos family and their housekeeper on Monday.
Police previously identified the victims as wealthy couple Savvas and Amy Savopoulos, 46, and 47, respectively; their son Philip, 10; and housekeeper Veralicia Figueroa, 57. Three of the four victims, according to D.C. Police Chief Cathy Lanier, showed signs of stab wounds and blunt-force trauma before the house they were in was set ablaze Thursday afternoon.
Article continues below advertisement
The Savopoulos' also have two daughters, but both were away at boarding school at the time of the murders.
Though police say they've received many tips already, they're still asking for help, specifically if anyone had seen the family's Porsche between Wednesday evening and Thursday afternoon. The vehicle was discovered approximately 15 miles away on Thursday evening, set ablaze in a church parking lot.
"Right now we have nothing to suggest this was a random or forced entry into the home, but we want to have a little more time to sort through the evidence," said D.C. Police Chief Cathy Lanier.
Watch the Video on RadarOnline:
Nelitza Gutierrez, who worked as the family's housekeeper for 20 years, and was close with Figueroa, told NBC that she received a message from Savvas Savopoulos saying that Figueroa was going to spend the night at the family home in the Woodley Park suburb; that his wife and son were sick; and that she didn't have to come to the home on Thursday.
"It was something very suspicious because I felt his voice was really tense," Gutierrez said. "And it was different than what he had said to me before."
Funeral planning was currently underway for the victims; Those looking to help Figueroa's family with funeral expenses can access a GoFundMe page started following the tragic incident.