Exclusive
Medical Crisis! Teresa Giudice Heading To The Hospital -- Find Out What Happened Behind Bars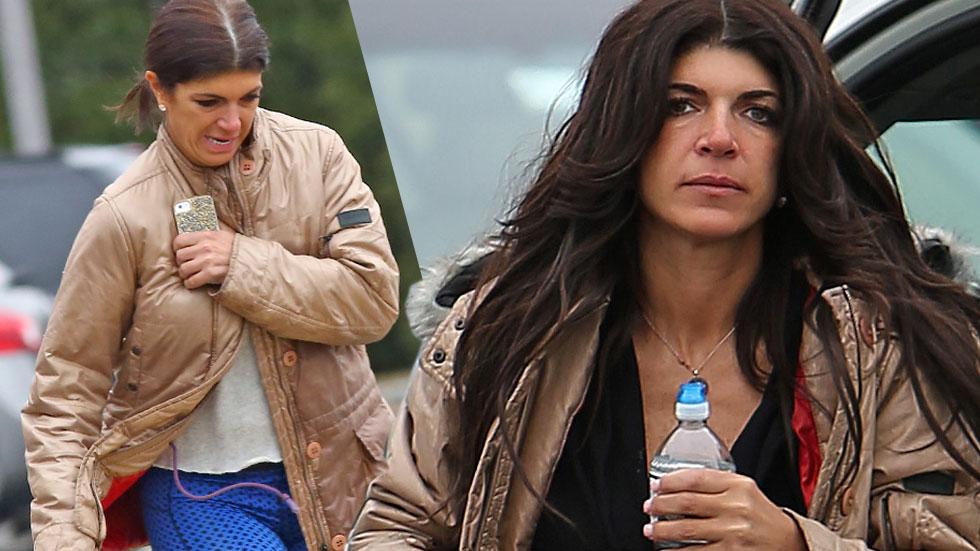 Joe Giudice's cheating scandal is just the latest bit of bad luck for Teresa Giudice. RadarOnline.com has learned that The Real Housewives of New Jersey star is facing a medical crisis behind bars!
Recently, Giudice has been nursing an injury that she received while locked up, the source says.
"Teresa hurt her shoulder," the source claims. "She is going for an MRI, X-Rays and all kinds of tests."
While the injury may have occurred before she checked into the Danbury Federal Corrections Institute in January, the source says that Giudice's shoulder problem has been exacerbated while she has been locked up.
Article continues below advertisement
"It was hurting her before she went in to prison, but she hurt it even more," the source says. "Her injury is due to wear and tear from her working out."
As RadarOnline.com previously reported, "Teresa has been working out after every single meal."
"She works out three times a day," a source previously said.
But besides going to the doctor, Giudice hasn't been offered any special accommodations to afford her relief from her pain.
"They will not give her extra padding for her bed to make her more comfortable," the source says. "They won't even give her an extra pillow to put under her shoulder to give her relief."
Unfortunately, it could be a sign that her celebrity status is starting to wear off.
"The special treatment has come to an end," the source says. "She is getting treated like all the rest of the inmates."