Does Kourtney Kardashian Know? Scott Disick Complains About Life In 'KUWTK' – 'It Just Doesn't Feel Good'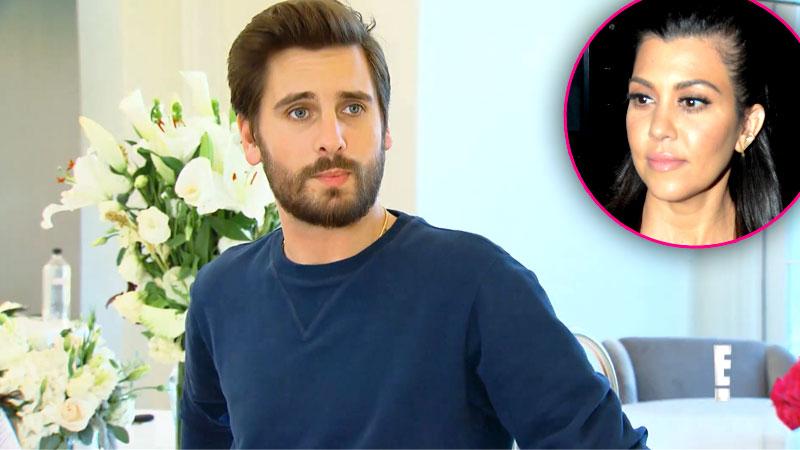 Kourtney Kardashian has stood by Scott Disick through all of his scandals — but should she? In a new Keeping Up with the Kardashians clip, he admits that despite her support, he's still unhappy in his life.
Fresh off a "wild" trip to Aspen without his wife and three young children, Disick is getting grilled by Kim and Khloe Kardashian in the upcoming episode of their reality show.
"I heard it was wild from numerous people there," Kim says in the sneak peek.
Article continues below advertisement
Disick admits, "It was a debacle."
Kim point blank asks him, "Do they think you're just a lunatic?" to which he replies "Most people do yeah. But it's getting to the point that it's not that cute, so I'm like I just want to calm down."
Kim then chastises Disick for his hard partying, saying "I would just die if I were Kourt, you have a little baby!" and Khloe chimes in, asking: "How did she act?"
A seemingly contrite Disick admits, "It's super bizarre to me that she's even speaking to me, to be quite honest. I just think at this point she just feels bad for me and herself, I feel bad for everybody too. Obviously this is not what I wanted to be doing with my life. Everything has taken a turn."
At the end of the clip after Kim tells him "You have such a good life," Disck drops the bombshell about his inner turmoil.
"I get it - everything sounds perfect. It just doesn't feel good inside."
Keeping Up With the Kardashians airs on E! Sundays 9/8c.