What Pregnancy? Viral Model Sarah Stage Shows Off Abs 3 WEEKS After Giving Birth In Shocking Shots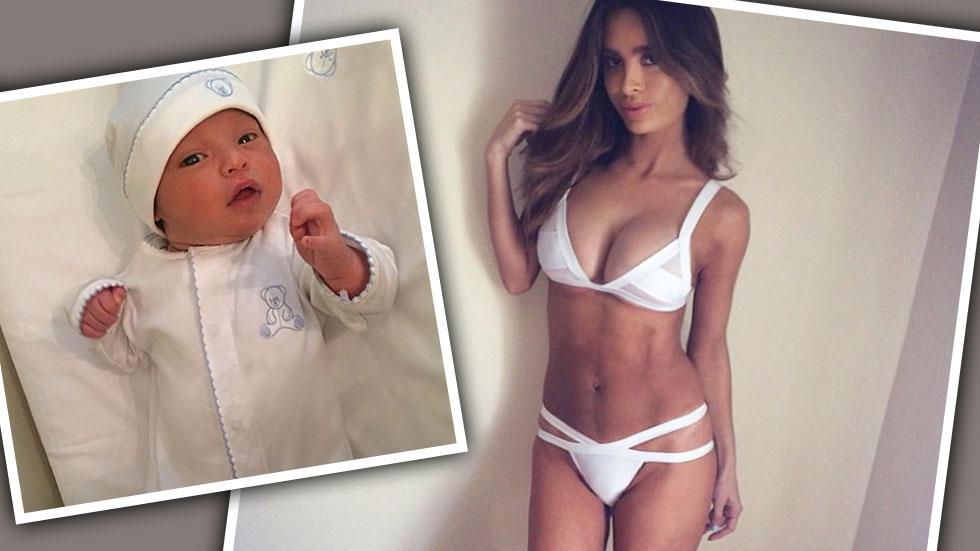 Model Sarah Stage has stirred more online controversy, showing off her fit bikini body -- including a six-pack -- just three weeks after giving birth to her son James Hunter.
The 30-year-old beauty -- who first gained mainstream attention after showing off her abs during the last two weeks of her pregnancy -- showed off her amazingly sleek, sculptured physique on her Instagram account Monday.
https://instagram.com/p/2R7v8gszPG/?taken-by=sarahstage
Article continues below advertisement
"Can we talk about how this @shopflynation bikini is only $20?! #postpartum #MomLife," the stunning model wrote, exactly three weeks to the day after she delivered the 8-pound, 7-ounce tot.
https://instagram.com/p/2TkRVbMzLB/?taken-by=sarahstage
Stage, a Los Angeles native, defended herself after receiving flak for the initial photos, telling ET that she let all of the criticism roll off her back.
"I'm just trying to stay positive; it's hard enough to be pregnant," she said at the time. "I think all women are beautiful, especially pregnant women."
Despite the murmurs, Stage's photo was well received on the photo-driven social network, as she received almost 33,000 likes on the post as of early Wednesday.
The issue of post-baby bodies has been a hot-topic one in Hollywood in recent times, as some celebrities have worked hard to shed the extra pregnancy pounds as soon as possible, while others, such as Kelly Clarkson and Drew Barrymore, have been content to let things happen at a more gradual pace.
"It takes nine months to build, and it is going to take at least nine months to un-build," Barrymore told RadarOnline.com last month, adding that the pressures to lose weight at such a fast pace "are just silly and ridiculous."