'Very, Very Raw': Producer Ryan Seacrest Hypes Up 'KUTWK: About Bruce' As 'Extremely Emotional'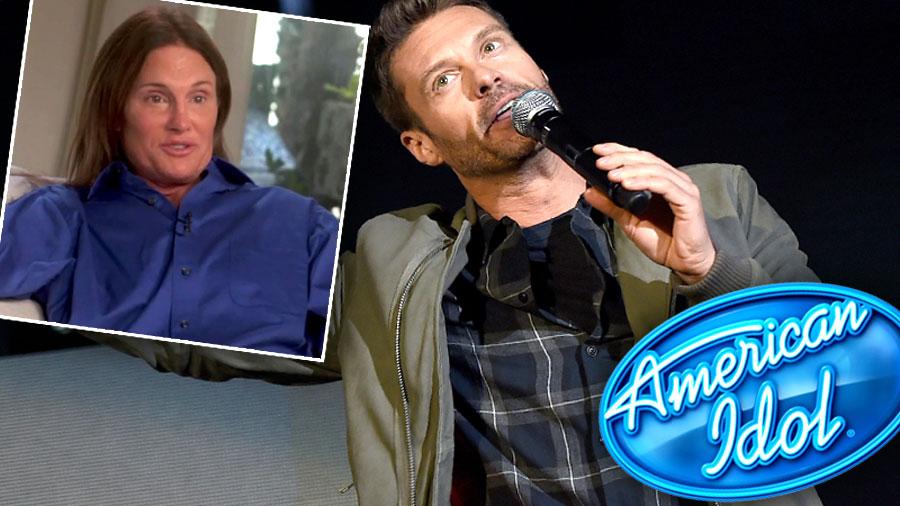 Ryan Seacrest said that the upcoming E! special about Bruce Jenner's transformation will strike viewers as "very, very raw."
Despite sources saying that the special was largely choreographed, as Bruce had actually told his family about his transition last year, Seacrest promised an "extremely emotional" TV event "where Bruce talks to his family about everything."
The Keeping Up With The Kardashians producer hyped up the upcoming special to US Weekly at Wango Tango, an annual event put on by his home radio station, 102.7 KIIS FM in Los Angeles.
Article continues below advertisement
"I watched it back, and I thought it was very emotional and very compelling," the media mogul said.
Watch the video on RadarOnline.com
In the weekend chat, Seacrest did NOT mention the end of American Idol, which Fox announced early Monday, though he later expressed his thoughts on the end of an era following the network's announcement.
"American Idol has been a big part of my life for so long, it's frankly hard to imagine it without it," Seacrest, who's been hosting the show since 2002, said in a statement. "It's been a remarkable journey, and I feel very fortunate to have been part of a show that made television history in countless ways.
"All the American Idol producers, judges, crew and everyone at Fox have been heroic in their efforts to create, produce and sustain such a groundbreaking show for so many years. I'm so glad they're going to give us a season-long send off."
Seacrest vowed that "the last season will undoubtedly be a special and emotional one."
Keeping up with the Kardashians: About Bruce airs May 17 and 18 on E! at 9/8c.