All For Show! Insider Claims Tamra Barney Takes On Fake Storyline For Upcoming 'RHOC' Season, Calls It 'Disgusting'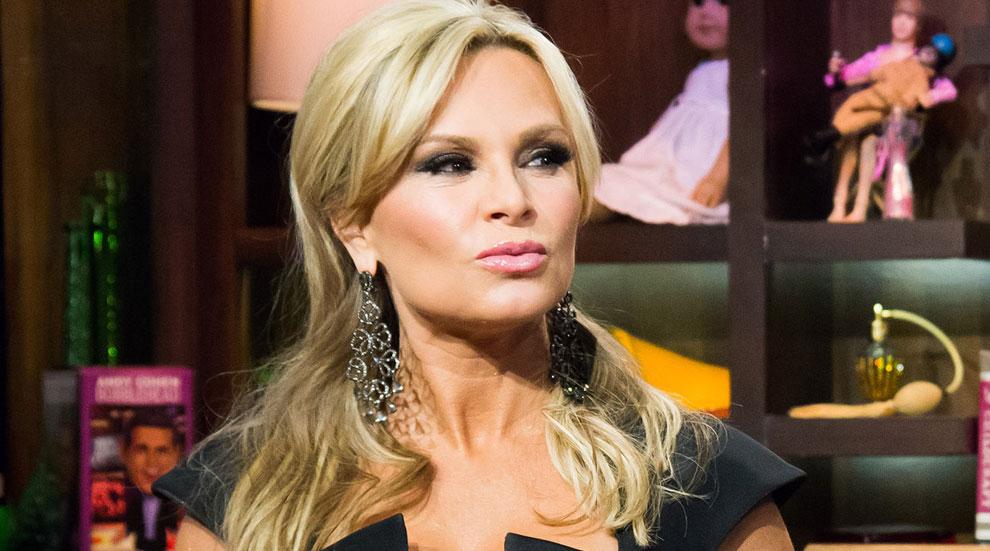 Look out Real Housewives of Orange County fans, this season's set to be a doozy – especially thanks to Tamra Barney!
According to In Touch, the housewife will unveil a whole new side to her life: a spiritual side. But a source close to the star tells the publication that things aren't as they seem for Barney's new story line.
"She says she's found religion," the insider shared. "But her 'new leaf' story line is completely fake."
Article continues below advertisement
Barney, who once called costar Alexis Bellino "Jesus Jugs," has apparently taken on new hobbies, but all for show.
"She thinks the audience is stupid and will believe whatever she says," the source claimed. "It's disgusting."
Of course, Barney experienced quite the health scare this spring when her son's fiancée developed a blood clot just one month after giving birth to The Real Housewives Of Orange County star's first grandchild.
Perhaps the reality star really has found a new lease on life after her frightening family experience.
Do you think Tamra will fake her religious storyline? Let us know in the comments below and see what the rest of the Real Housewives are up to: