Engineer In Deadly Philly Train Wreck Has 'Absolutely No Recollection' Of Crash, Attorney Says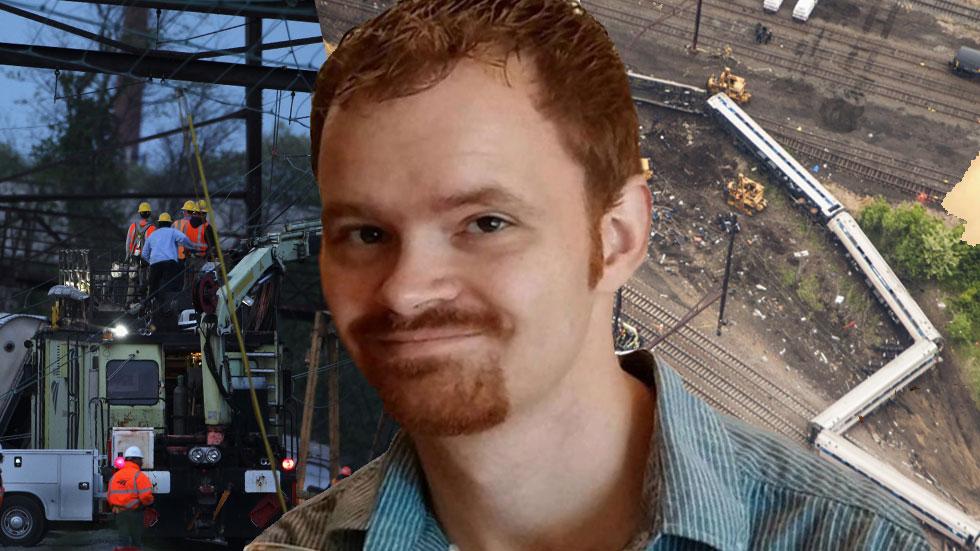 Brandon Bostian, the engineer in the Amtrak train crash in Philadelphia, "has absolutely no recollection of the incident or anything unusual," his attorney said Thursday.
Bostian, a 32-year-old Queens, New York native, could not explain the events of the Tuesday night crash that led to at least seven deaths, his lawyer Robert Goggin told ABC News.
Bostian had not been on his phone -- or taken any drugs or alcohol -- in the incident, Goggin said, adding that the "very distraught" engineer suffered a concussion and needed 14 stitches for injuries to his head in the deadly incident.
Article continues below advertisement
"As a result of his concussion," Goggin said, "he has absolutely no recollection whatsoever of the events."
Early findings of a federal probe indicate that the Washington-to-New York train had been traveling in excess of 106 mph, abandoning the track at a curve that had a maximum speed limit of 50 mph.
Watch the video on RadarOnline.com
Bostian "remembers coming into curve" and "attempting to reduce speed, and thereafter he was knocked out," according to Goggin. When the engineer subsequently came to, he got his phone out of his bag to call 911.
While police Wednesday said that Bostian hadn't submit a statement to authorities, Goggin said his client had "cooperated fully" with authorities, including handing in his cellphone to officials, and taking a blood test.
"I asked him if he had any medical issues, he said he had none," the lawyer said. "He's on no medications … has no health issues to speak of, and just has no explanation."
While Bostian didn't remember hitting the emergency brake, investigators said it was triggered in the incident.
Article continues below advertisement
National Transportation Safety Board officials Wednesday said that officials will give Bostian a few days before speaking to him about the incident.
Philadelphia Mayor Michael Nutter had already slammed the engineer's actions, calling them "reckless and irresponsible."
"Part of the focus has to be, what was the engineer doing? Why are you traveling at that rate of speed?"
Bostian, who's originally from Tennessee, has worked as an engineer since 2010.
Authorities with Temple University Hospital said that eight of the 16 people in the hospital are in critical condition, but expected to make a recovery.