Exclusive
Meth-Addicted 'Terminator' Star Nick Stahl Secretly Checked Into Rehab Twice Within Three Months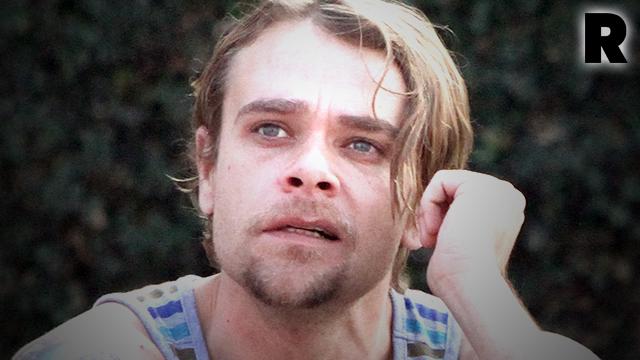 Call it the curse of the Terminator! Actor Nick Stahl secretly checked back into rehab not long after he completed a 90-day stint at a Los Angeles treatment center, sources tell RadarOnline.com.
The now-35-year-old star of the 2003 flick Terminator 3: Rise of the Machines, appeared healthy and was doing well when he left Community Recovery Los Angeles in early April, according a fellow resident at the center.
Article continues below advertisement
"He was in for three months and looked good," said the source. "He was in for methamphetamine addiction. He left around April 9 and seemed to be doing great, but then his phone went dead."
"I heard from people at the sober living house where he was staying that he relapsed and had checked into a new rehab in Dallas," continued the source.
Stahl, who grew up in Texas, has battled drug addiction since his teens and was twice reported missing in 2012 by his worried wife, Rose, who at one point feared he was dead from an overdose.
The pair separated, and Rose even requested a court order requiring Nick have a clean drug test before being allowed to visit with their daughter Marlo.
The actor has been in and out of rehab, but in December 2012 he was arrested on suspicion of lewd conduct in an adult movie theater. The prosecutor opted not to proceed with the case, citing a "lack of evidence."
"He was doing really well. He is very well informed about the 12 steps and has been through the program. He was really trying to get sober and get his life together," said the source of Stahl successfully completing his recent 90-day recovery program.
Article continues below advertisement
"He was going to the gym every day and was in really good shape, and wanted to get back with his wife Rose and daughter Marlo," revealed the source. "He was also pumped about having been offered a part in a small indie film…He's the last person I would have expected to relapse."
Ironically, Stahl played the same role as troubled star Eddie Furlong, who was John Connor in the 1991 megahit Terminator 2: Judgement Day.
Furlong, 37, who once confessed that he spent $2 million on drugs, has also bounced in and out of rehab while struggling with heroin and cocaine addictions.
Two years ago Furlong was busted for assaulting his ex-girlfriend, Private Practice actress Monica Keena, at her West Hollywood apartment. He struck a plea bargain to avoid jail, and he was ordered into a 90-day drug treatment program and also sent for domestic violence counseling.
"It's the curse of the Terminator," said the source. "In Nick's case, he just wasn't ready to leave rehab."