Hairy Situation: Miley Cyrus Has Very Hairy Armpits -- Will She Donate To Locks Of Love?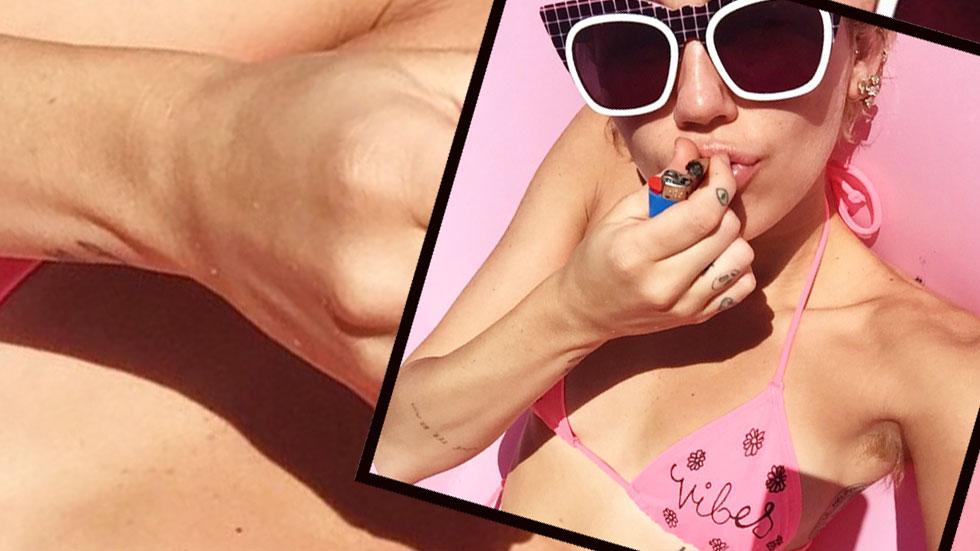 Miley Cyrus is known for her shocking behavior. She has twerked on married men, she has defiantly stuck her tongue out more times than can be counted, and she has worked tirelessly to free the nipple on Instagram. Now, the actress and singer has shocked the world again, this time with her long, luxurious underarm hair!
Cyrus recently posted this picture to her Instagram account, and the least surprising thing about it was that she was smoking a dubious cigarette. The singer proudly showed off her pits, and unless she is sporting some kind of advanced underarm lace front, she has not shaved them in quite some time. If the bikini area is the carpet, and the head is the drapes, what is the armpit?
Article continues below advertisement
Cyrus has been known to take stands against unfair gender norms regarding how women are allowed to show their bodies or express their sexuality.
Do you think that's the reason behind her shave embargo, or do you think she will be making a donation to Locks Of Love?