Exclusive
More Surgeries: Kylie Jenner's Obsessed With Surgery -- Next She Wants A Nose Job!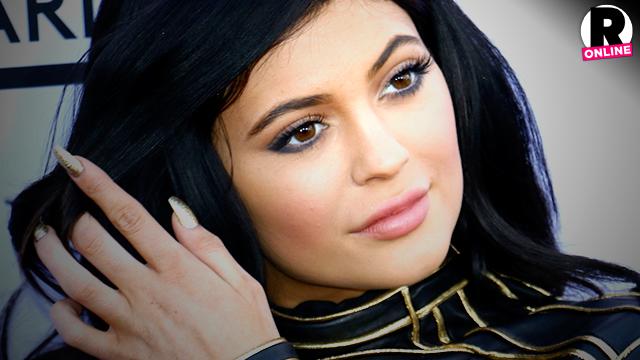 Kylie Jenner is obsessed with plastic surgery! First we learned that she had the relatively minor procedure of lip plumping, which Kim Kardashian called "life-changing" for the 17-year-old on a recent episode of Keeping Up With The Kardashians. Next, we learned that Kylie reportedly got breast implants with the full support of her mom Kris. But as if these "upgrades" were not enough, a source is reporting that Kylie is already planning her next surgery -- a nose job!
Article continues below advertisement
"She wants her bridge made smaller," the insider explains. "She's completely paranoid about having the same nose as her mom's, which in her mind is the worst nose in the family." Worse than Bruce's? Ouch!
In a family that is notoriously image conscious, the once young, innocent, and thin-lipped Kylie has finally begun to sip the Kool-Aid through those plumped up smackers. "Kylie's lost all perspective on her body image and is becoming even more vain than Kim is. She can't walk past a mirror without checking herself out," the source reveals. "She spends 30 minutes every day practicing her selfie poses. It's really sad how self absorbed she's become but growing up in that household, this was an inevitability."