Massage Away The Pain: Kris Jenner Jumps For Joy Over Sex Toys -- 'I Hit The Vibrator Jackpot!'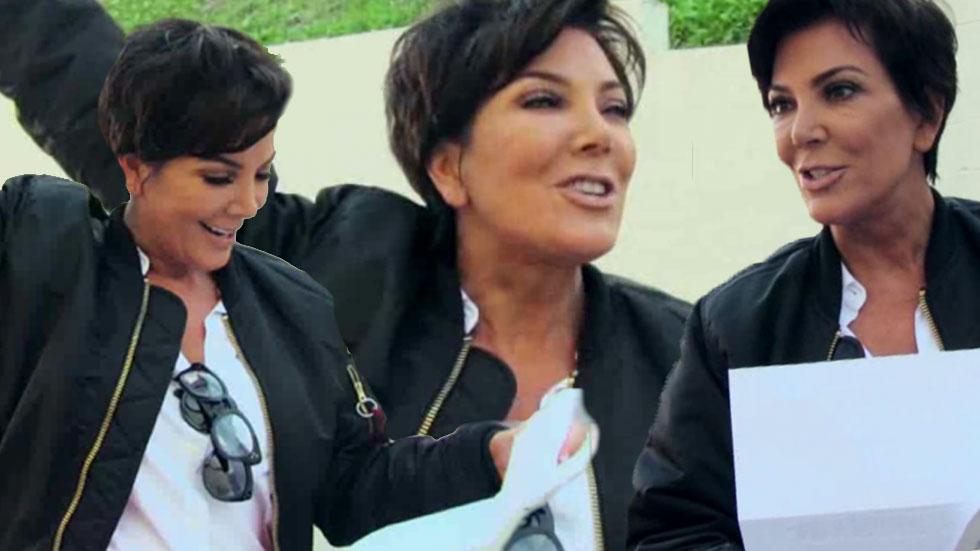 It is no secret that Kris Jenner has been having difficulty coping with her divorce, as well as Bruce Jenner's transition into womanhood. But if there is anything that can get Kris through the hard times, it is a box vibrators.
On an upcoming episode of Keeping Up With The Kardashians, Kris Jenner goes through boxes of the couple's old belongings. "Going through all these photos and looking at all this memorabilia, definitely brings up a lot of emotion," she said sadly. "I don't know what's going to happen. All I can do is be there for my kids, and we just have to stick together as a family."
Article continues below advertisement
Her demeanor immediately perked up when she came across a box of vibrators sent by an erotic toy company. "I was recently watching your show and saw you had a segment on spicing up your marriage." The company's letter said, "I have included our newest line of seamless waterproof medical-grade silicone vibrators."
Although she is divorced, Kris, never one to let an opportunity slip through her fingers, shouted with glee. "I just hit the vibrator jackpot!"​ Doesn't sound like she will be sharing these with Bruce as part of the divorce settlement.