Exclusive
Checking Out! Kim Richards Will Leave Rehab For Daughter's Lavish Wedding Bash — Is She Dedicated To Sobriety?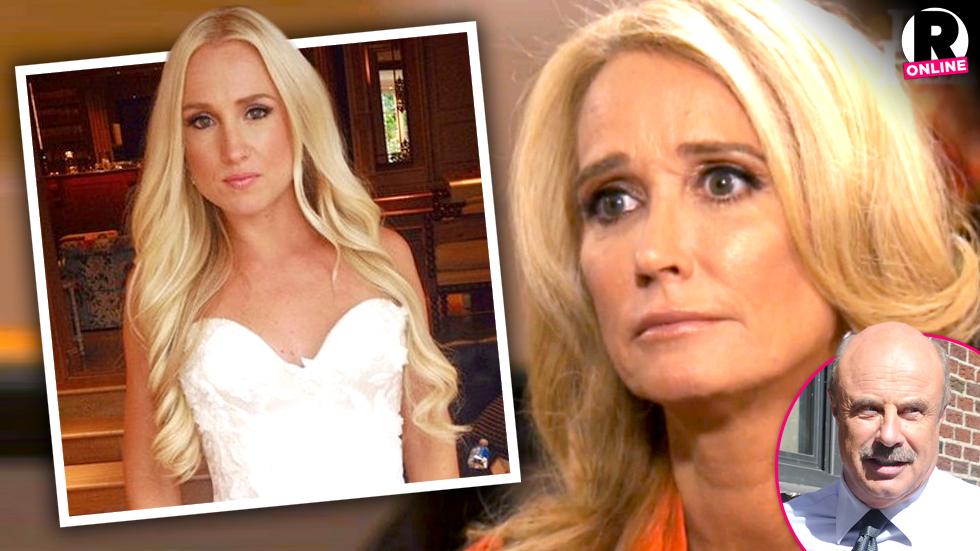 Kim Richards entered rehab just over a week agho, but RadarOnline.com has learned she's already planning her departure!
After insisting she couldn't complete treatment without attending her daughter Brooke Brinson's upcoming wedding celebration, RadarOnline.com has learned she will be allowed to leave the facility — and the country — for the event.
A source told RadarOnline.com, "Before Kim agreed to check in to rehab in Malibu, she made an agreement with the facility that she would be allowed to leave to attend Brooke's wedding."
Article continues below advertisement
Brooke, Richards' daughter with ex Monty Brinson, already got married last summer, at aunt Kathy Hilton's house. But she has been planning a lavish second ceremony with husband, Thayer Wiederhorn.
"The wedding will be taking place in a few weeks, and will be out of the country," a source confirmed. Richards will be there, but there will be a few stipulations in place to protect her sobriety.
"A staffer from the facility will act as Kim's chaperone, to make sure Kim doesn't drink or take any other substances," the source said.
What's more, "Dr. Phil will be paying the bill for the staffer to go with Kim," according to the source.
As RadarOnline.com reported, Dr. Phil offered to pay for , in exchange for appearing on his talk show.
In the interview, Richards admitted she had fallen off the wagon, after she was arrested at the Beverly Hills Hotel for being drunk in public, and trespassing.