Mother Of The Bride: Kim Richards Leaves Rehab For Daughter's Wedding Without Sober Companion​ -- Reunites With Sister Kyle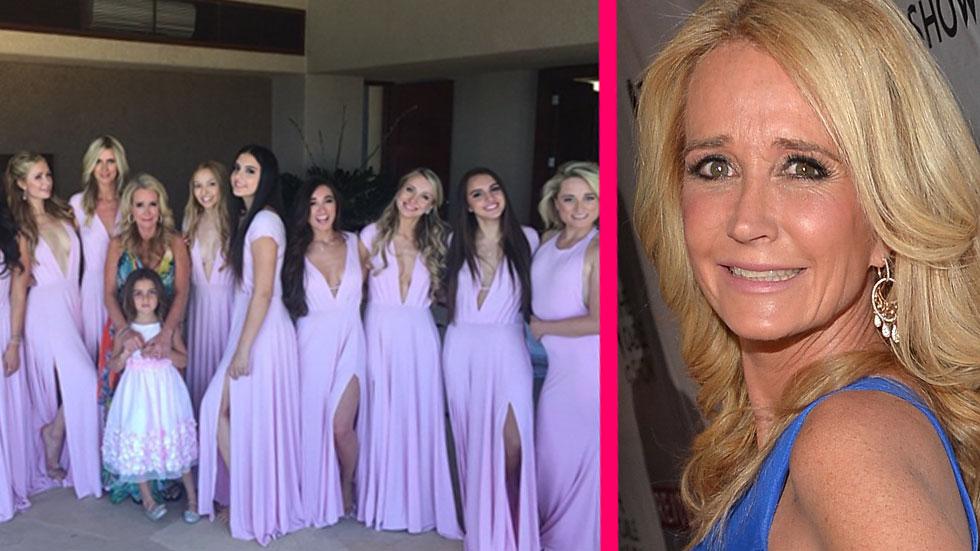 A month after entering an alcohol rehabilitation center following a drunken incident that resulted in an arrest and multiple criminal charges, Kim Richards was able to leave the facility to attend the wedding of her daughter, Brooke Brinson, in Cabo.
Kim was originally supposed to attend the wedding with the father of the bride, Monty, who was also to be her chaperone to ensure her sobriety. However, just days before the wedding, Monty revealed that he was not feeling healthy enough to attend the wedding, and it was unclear if Kim would be able to go to the party on her own. Adding another layer of complication was the fact that she has been feuding with her sister and Real Housewives Of Beverly Hills co-star Kyle, and the two have not seen each other in months.
Article continues below advertisement
However, in photos posted by multiple family members on social media, Kim can be seen at the wedding, looking better than ever as she performed all of her mother of the bride duties. She was even able to give a speech in which she delivered warm words to her new son-in-law.
"For me as a mother, I just want to tell you, there is nothing that feels better in my heart than when I'm not with my daughter, that she's with you."