Exclusive
Kim's BFF Hits Back! Jonathan Cheban Slams Amber Rose & Blac Chyna For Kylie Jenner Feud – They're 'Ghetto, Street Bullies!'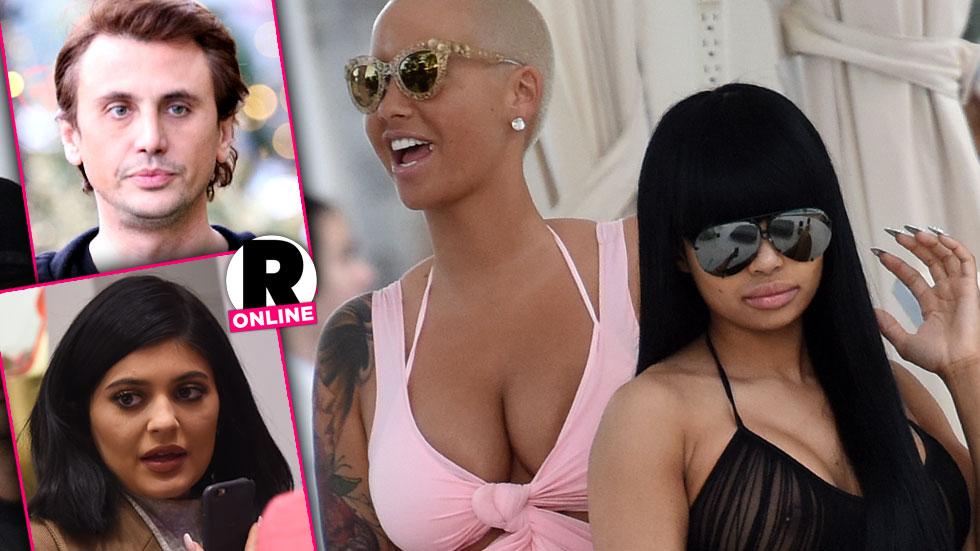 Kim Kardashian's best friend Jonathan Cheban is going to bat for her family! The entrepreneur slammed Amber Rose and Blac Chyna for their feud with Kylie Jenner & Tyga, calling them "ghetto, street bullies," in an exclusive interview with RadarOnline.com.
The reality show BFF and businessman, who has revamped his website www.TheDishh.com with a slew of hot young Hollywood stories, weighed in on the teenager's online battles with the older women, which ignited over her scandalous relationship with rapper Tyga.
Article continues below advertisement
"Kylie's young, they're not. They are bullies," Cheban told RadarOnline.com about Rose and Blac Chyna, whom he admitted he and Kim used to be friends with.
"Both of them are kind of street. They take it to another level and they're always looking for a fight," he said.
Cheban, who said that The Dishh's 8 million unique viewers a month are obsessed with the young Jenner sisters and their contemporaries, said that he has no problem writing derogatory things about Amber and Blac Chyna.
"I want to bully them back," he said. "They're really aggressive. They should at least wait until Kylie is 18," he said about the 17-year-old.
"I want to show them what it is like. I'm not taking sides. They're too ghetto, too street. They're bullies."
Cheban also said that if videos of them surfaced from their old stripper days he would be happy to post that on TheDishh.com.
"I'll put crazy videos of them up. People want to see them. It doesn't get any classier with these two."
Kim's bestie said that while he is always going to defend the girls, he isn't about to weigh in with any relationship advice.
"She's got sisters to tell her what to do," he insisted. "I'm am just a friend."
Check out Cheban's booming website www.thedishh.com and see what the Kardashians are saying on Twitter right now.