Kareful, Khloe! Kardashian Criticized By Animal Rights Activists For Tiger Snap On Instagram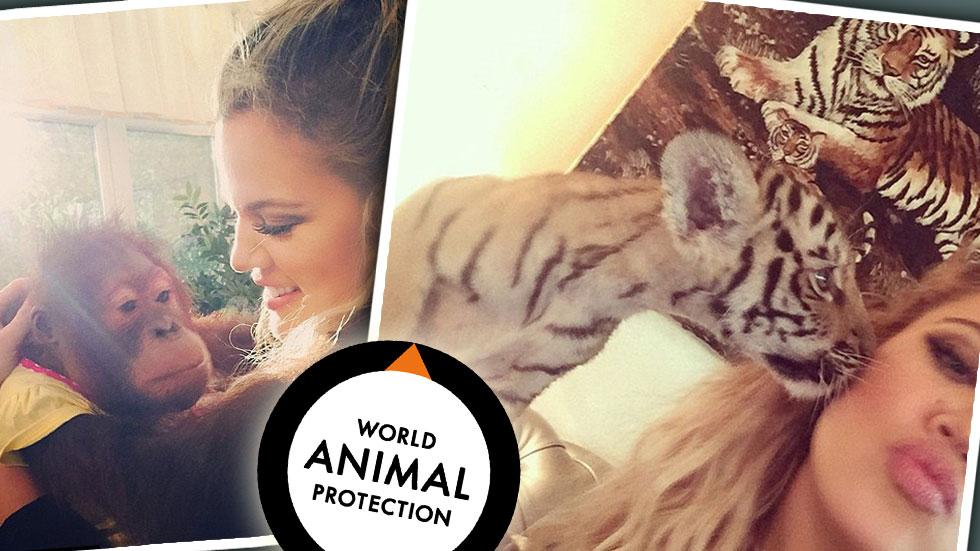 One Instagram scandal after another!
After being taken to task by the Internet over her offensive Halloween photos and Muslim clothing snaps from her trip to Dubai, Khloe Kardashian has put herself in hot water – again – this time with animal rights campaigners!
The 30-year-old posted a selfie from the family trip to Dubai, in which she includes a tiger cub. Unfortunately, animal rights activists didn't take too kindly to the photo, reacting angrily to the reality star's attempt at a fun-filled snap:
Article continues below advertisement
"We're disappointed to see yet another celebrity posing with a wild animal," Silia Smith of World Animal Protection commented on the matter. "Tiger cubs belong in the wild, with their mothers – not in captivity for use as entertainment or photo props.
https://instagram.com/p/3MZLtkBRip/?taken-by=khloekardashian
"While interacting with wild tigers may seem harmless, people posing with wildlife don't realize that a "once in a lifetime" photo for them means a lifetime of misery for the animal. To be used for entertainment, wild tigers are cruelly poached from the wild as babies or bred in captivity," Smith continued.
Khloe had posted other photos with animals from her trip, including a giraffe, orangutan, and stingray.
https://instagram.com/p/3MY5RVhRh_/?taken-by=khloekardashian
But as it turns out, the wildcats proved to really ruffle the feathers of animal rights campaigners.
Better luck next time, Khloe!