Booty Be Gone! Khloe Kardashian Gets Butt Lasered For 'Stretch Marks & Cellulite' — Watch The Wild Treatment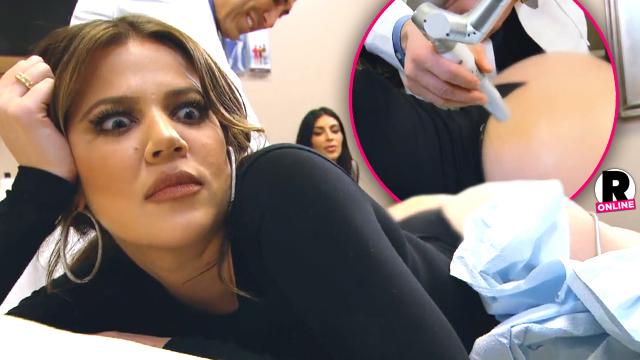 Bootylicious Khloe Kardashian works hard for the perfect backside — and it shows! She's been flaunting her curves lately and RadarOnline.com has learned she's had some help in getting them picture perfect. On Sunday's episode of Keeping Up with the Kardashians, Khloe will reveal she gets her butt lasered!
"I'm going to get my whole butt, the stretch mark and the cellulite, lasered," the 30-year-old reality star reveals in a preview clip obtained by Radar.
Article continues below advertisement
Sister Kim tags along but insists that she isn't getting the treatment because her butt is perfect as it is! "I don't really have anything to do," she said.
The procedure starts up and as Khloe squeals in pain, Kim mocks her for her giant bottom.
"I got you a dress but I see that your a** is so huge and I just don't know if it will fit you," she jokes. "Should I give it to Kylie?"
Angry Khloe retorts, "What do you think we're trying to do? Make it smaller!"
As she screams that the laser "hurts" and "stings like a mother" Kim just laughs.
Check out Khloe's butt blasting torture in the sneak peek video of Keeping Up with the Kardashians.