Beyond Repair? Kendra Wilkinson & Hank Baskett Are Confronted By Transsexual Model Cheating Scandal In 'Marriage Boot Camp Reality Stars' Video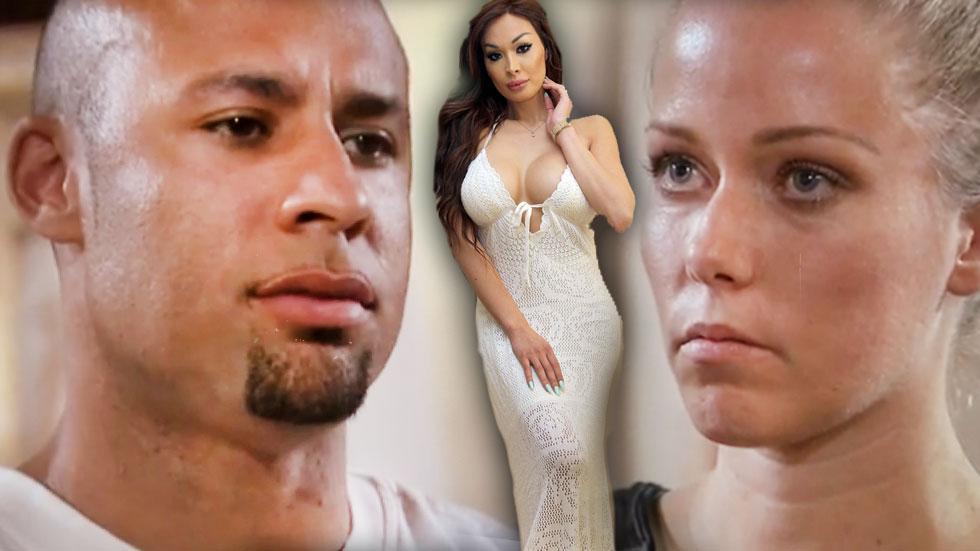 Kendra Wilkinson might not ever forgive Hank Baskett for cheating on her with a transsexual model, and the couple in crisis are going on another reality show to hash out their problems on television.
The Playboy model and her ex-football player husband have managed to stay together after RadarOnline.com exposed his affair with Ava Sabrina London, but they've turned the scandal into a payday for themselves and now they're appearing on Marriage Boot Camp Reality Stars.
Article continues below advertisement
During a "Shotgun Wedding" drill, Wilkinson tells Baskett that she's "too judgmental about what he's doing," since the affair and he opens up about his struggles.
"My biggest fear is failure," Baskett says. "I've battled severe depression trying to live life perfect. Perfect in sports, trying to be a perfect husband and father."
But the Bootcamp Directors Jim and Elizabeth Carroll aren't buying their fake emotions and accuse them of ignoring the "elephant in the room."
"Hank has been accused of cheating on Kendra with a transsexual model," Elizabeth explains, and says: "By not talking about this issue they are creating an even bigger issue in their marriage."
Jim agrees with her, saying "If they can't be honest they'll never be able to heal."
Check out the clip to see Kendra and Hank confronted with details about his cheating scandal and watch Marriage Boot Camp Reality stars on Friday, May 29 at 9 pm ET/PT on WE tv.