Bittersweet Victory? GLAAD Insiders 'Thrilled' By Josh Duggar's Resignation From Anti-Gay Group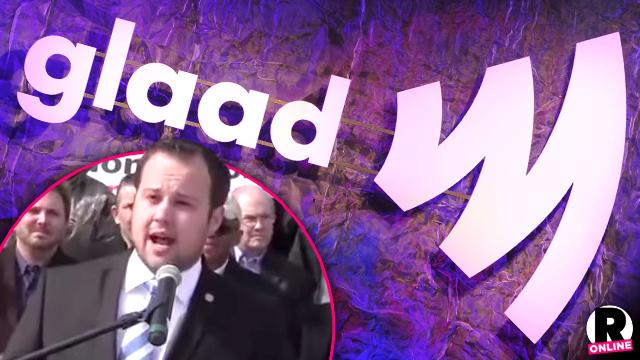 Josh Duggar's shocking molestation scandal not only caused irreversible damage to his family's pious image, but it also cost him his high-powered job at the Family Research Council, a group focused on promoting Christian family values. And now, RadarOnline.com, insiders at GLAAD, a frequent target of the FRC, are "thrilled" to see him go!
According to an insider at The Gay & Lesbian Alliance Against Defamation, "GLAAD has been fighting for equal rights, and when Josh was on the Council he had made it a mission to denounce many of GLAAD's policies."
Article continues below advertisement
"Everyone at GLAAD is really thrilled that Josh Duggar was exposed for these horrendous crimes, but feels very bad for the young girls that he hurt."
What's more, the insider claimed, "Since his resignation, several group members of the Family Research Council reached out to GLAAD to apologize for what they called his 'inexcusable behavior.'"
Meanwhile, in another victory over the Duggar's anti-gay rights stance, RadarOnline.com has learned that the change.org petition to "End LGBTQ Fear Mongering by the Duggars" by cancelling the TLC show has racked up more than 193,000 supporters.
Do you think that TLC should cancel 19 Kids & Counting for good? Tell us your thoughts below.