Violent Discipline? Jim Bob & Michelle Duggar Used 'A Rod' To 'Spank' All Children — Shocking Claims Emerge In The Molestation Police Report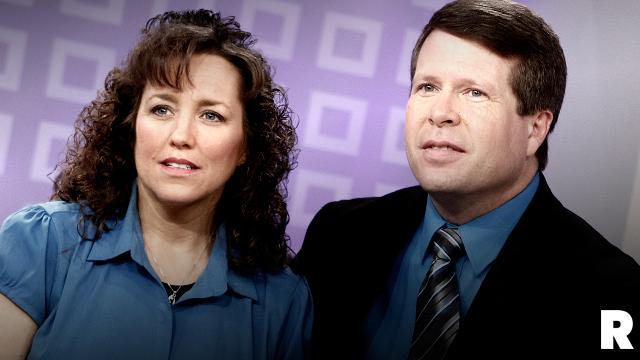 Spare the rod, spoil the child? The conservative Christian Duggars apparently took the saying literally. The explosive police documents about Josh Duggar's child abuse sex scandal have opened a window into the secret world of the Duggars and the violent discipline the children may have been subjected to.
Josh has admitted to claims in a newly released police report that said he molested five young women. Also in the report, however, one of his victims told investigators about alleged abuse by Jim Bob and Michelle.
Article continues below advertisement
Investigator Taylor "asked about getting spanked," according to the police report released by the Springdale Police Department.
Taylor "asked what they used to spank," and the victim said: "they have a rod."
The child then told the investigator that the parents "do this to all the kids" but when asked "if they leave any bruising," the child replied: "No."
Josh, Anna, Jim Bob and Michelle Duggar released statements on Thursday admitting to Josh's fondling incidents and claimed that the family prayed for forgiveness for his offenses.
What do you think about Michelle and Jim Bob disciplining their children by spanking with a rod? Sound off in comments below.
Watch: Josh Duggar is asked about alleged sex scandal allegations