Inside Josh Duggar's Alleged Sexual Abuse – The Explosive Police Records Reveal Horrifying Claims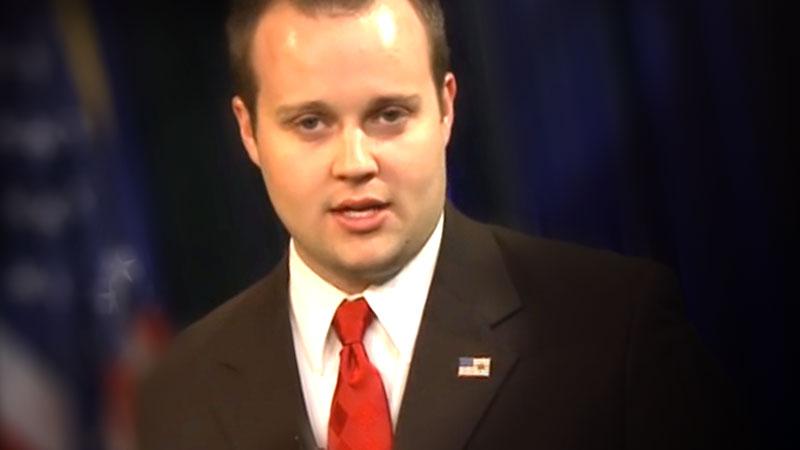 A newly uncovered police record claims reality son Josh Duggar was the "alleged offender" in a shocking sex abuse probe with five underage victims — and now RadarOnline.com has all the horrifying details of the alleged incidents.
According to authority records, Josh had been investigated for multiple sex offenses, including forcible fondling, In Touch claims.
In March 2002, a female minor allegedly told dad Jim Bob Duggar that Josh – 14 at the time – "had been sneaking into redacted room at night and had been touching redacted on the breasts and vaginal areas while redacted" were sleeping in a common bedroom.
Article continues below advertisement
According to the report, the minor claimed that "this had occurred four to five times and had occurred once as one of redacted was sleeping on the couch."
According to the report, Jim Bob said that in July of that same year, "redacted admitted to him that one night as redacted was sleeping redacted had gone to the couch where redacted was sleeping and had fondled redacted breasts..."
The report claims that Jim Bob said in March of 2003, "there was another incident….redacted, Josh was reading to redacted, alleged victim and redacted was sitting on redacted lap, redacted had touched redacted breasts and vaginal area…redacted then ran out of the room and called redacted and told redacted what redacted, Josh had done."
Jim Bob also said that "some time during this time frame, redacted had been standing in the laundry room and redacted, Josh had put redacted hand under redacted, victim's dress," according to the report.
While Josh reportedly admitted to the initial incident in 2002, it wasn't until 2006 that father Jim Bob spoke to the authorities.
According to In Touch, police interviewed multiple alleged victims – all minors – in December, 2006. Each victim claimed that Josh had touched their breasts and sex organs.
As RadarOnline.com previously reported, the family have remained silent since reports surfaced.
"I have nothing to say about that," cousin Amy Duggar told Radar.
Josh – now 27 – is currently married, and expecting his fourth child with wife Anna.
Watch: Josh Duggar is asked about alleged sex scandal allegations