Joni Mitchell's Shocking Health Downturn Began With Brain Aneurysm –– Singer In 'Very Serious' Condition, Source Says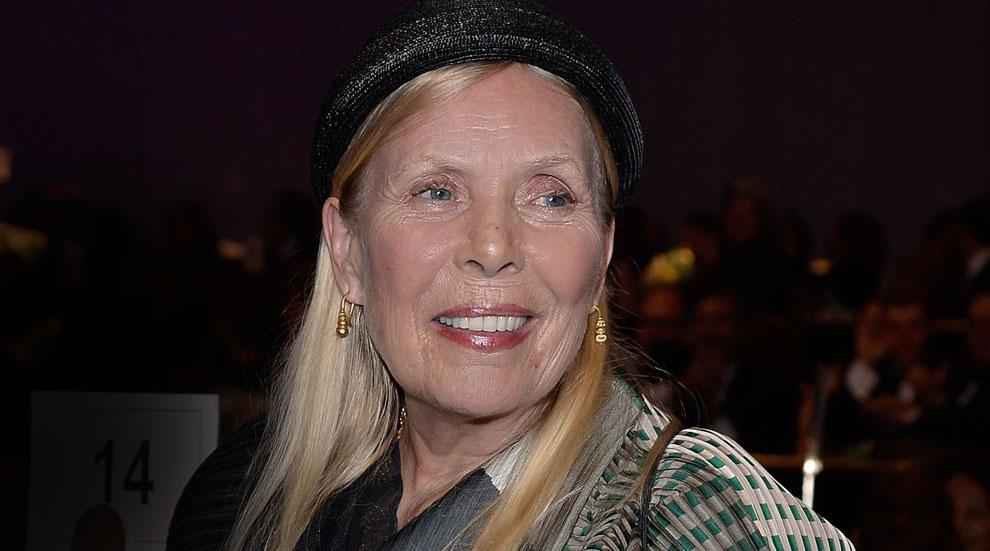 Singer Joni Mitchell reportedly suffered a brain aneurysm that sent her to the hospital in March, and is currently staying in a rehab facility.
Billboard reports that the 71-year-old was taken from her Los Angeles home to the hospital March 31 after the fall in health, that that she remains in "very serious" condition.
Earlier this month, Mitchell's lawyer -- responding to a move to set up a conservatorship friend by her longtime friend Leslie Morris -- said that the singer would be headed home shortly.
Article continues below advertisement
Mitchell has not been back to the Bel Air property in less than two months following the incident, insiders told the publication.
A source told Showbiz 411 that Morris has been pushing to let the folk singer rehab at her home.
"It's a long way to go," the insider said, "but she can do it."
The eight-time Grammy winner, who was honored with a lifetime achievement award in 2002, is best known for songs such as "Big Yellow Taxi," "Woodstock," "Both Sides Now" and "Chelsea Morning."