Wacko Jacko! Watch Joe Jackson Star In Bizarre Video With Michael Jackson Impersonator & Brazilian Singer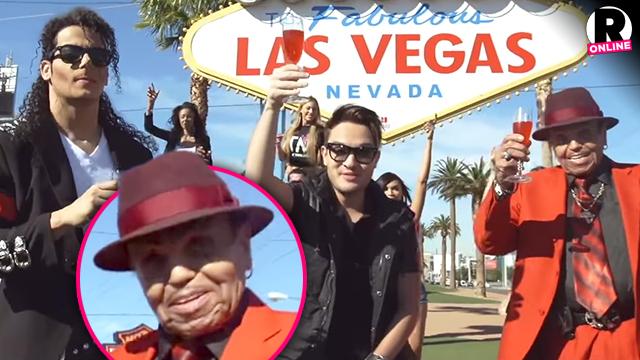 Joe Jackson, the father of the late King of Pop, is starring in a bizarre new video alongside the Brazilian singer Thiago Matheus and a Michael Jackson impersonator.
The video starts out with the MJ lookalike entering Joe's office and telling him about a Brazilian guy he would like him to meet. "Get him in here and let's see what he can do," responds Joe.
The video for the song called "Moon Alcool" then shows Joe, who never has appeared in any of his famous children's videos, in various scenes shot around Vegas, including one in which he lifts a glass filled with a red liquid in front of the famous "Welcome to fabulous Las Vegas" sign on the Strip.
Article continues below advertisement
In another, he's sitting at his office desk and watching the singer and the MJ impersonator grabbing their crotches and dancing.
WATCH THE VIDEO: