Teresa's Ultimate Humiliation: Joe Giudice's Other Woman Is Strip Club Vixen! All The Dirty Details Revealed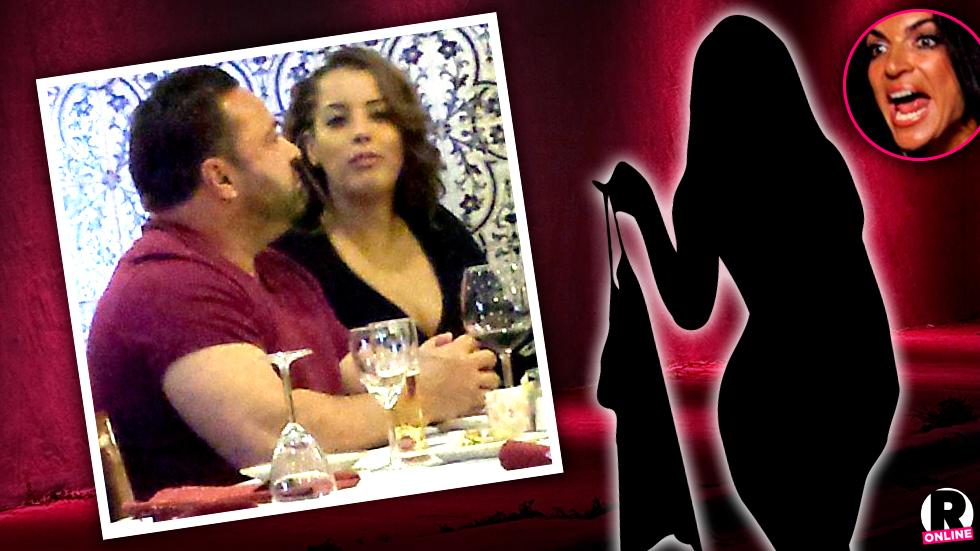 How low can Joe Giudice go? While his wife Teresa serves her time behind bars, he's been spotted out hitting the town with a sexy young brunette. Now RadarOnline.com can exclusively reveal, she's an employee at a strip club not far from his home!
The woman — who RadarOnline.com has chosen not to reveal, yet — rakes in dollar bills at a gentleman's club located roughly 45 minutes from the home Joe currently shares with his daughters, Gia, 14, Gabriela, 10, Milania, 8, and Audriana, 5.
Article continues below advertisement
She doesn't hit the stage as a featured performer, instead slinging drinks behind the bar. Her work uniform? Typically tiny articles of skintight spandex, like low-cut crop tops, booty shorts, bustiers and fishnets.
At 27, the brunette bombshell is 15 years younger than 42-year-old Joe — and Teresa.
She has no children, and when she isn't working at the club, she frequently hits up the nightlife scene in Manhattan and New Jersey.
As RadarOnline.com reported, Joe was spotted out on a double date with the woman and two friends at Seabra's seafood restaurant in Newark, New Jersey, on April 29.
An eyewitness told RadarOnline.com the woman was wearing a low-cut crop top. "It was totally inappropriate," Stephanie Palacios told RadarOnline.com.
"Teresa should be upset," Palacios said. "You can tell if someone is just a friend, but it wasn't like that. They had chemistry. They were a couple."
For more on the woman's identity — and why Joe's relationship with her could break Teresa's heart once and for all — stay with RadarOnline.com!
Watch: Is Joe Giudice Dating A Younger Woman While His Wife's In Prison?